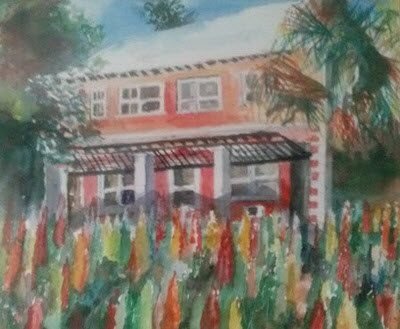 Artist Biography:
Emil Markulis is an established artist in the Washington, D. C. area who has devoted himself to self-expression and the portrayal of beauty/life through painting in a wide variety of mediums including oil, acrylic, water color, and collage.
He has studied extensively at the Alexandria Art League and from such notable instructors as Judy Wengrovitz, Barbara Nechis, and Valfred Thelin.
Travel has inspired many of Emil's paintings. He has traveled broadly throughout Western Europe, Scandinavia, North Africa, the Far East, the West Indies, Bermuda, Lithuania, Greece, and the Aegean Islands, as well as throughout most of the United States, especially Maine, California, and New York. Emil enjoys expressing these experiences in his paintings and bringing the sights of exotic locales to his audiences.