Art and Soul: Collages on a Perfect Day
June 30 @ 6:00 pm

-

8:30 pm

Free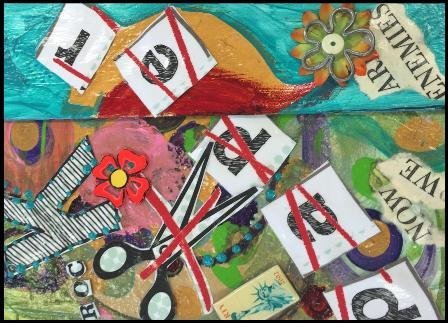 Suggested donation: $10. Funded by the Community Foundation of the Eastern Shore.
Think about what constitutes a perfect day for you, and then take mixed media materials to create a collage. What about this collage can you make happen?
This workshop is focused on the creative process of art making to improve and enhance the physical, mental, and emotional well being of individuals of all ages. It is based on the belief that the creative process involved in artistic self-expression helps people resolve conflicts and problems, develop interpersonal skills, manage behavior, reduce stress, increase self-esteem and self-awareness, and achieve insight. This healing workshop provides support, acknowledgement and personal acceptance to those who may be experiencing illness, homelessness, abuse, addiction or painful challenges in life and to the family members and friends who may also be affected. Our mission is to offer an escape and healing through art.
To register: click here