Beginners and Beyond Watercolor Class
February 5 @ 10:00 am

-

February 7 @ 3:00 pm

110$
Event Navigation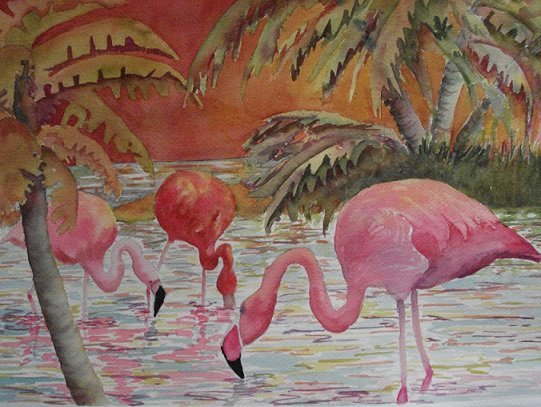 $90 members, $110 non-members. Mon- Tues-Wed 10AM to 3PM.
New Students: new students may register at any time.
Please contact Barbara Schmid if you have questions about the class: Barbara Schmid-phone: 410-208-0219
Email: Barbaradoyleschmid8@yahoo.com
1. Explore primary triad color study reflecting on mood, availability of
pigment, relationship to the subject. Record triads in sketch book for future reference. Demonstration on making a triad washes to use as a background for a subject of your choice. Examples: flowers, landscape, abstract, figure, etc.
Bring regular WC equipment, a sketchbook, which will take WC paint, and photo reference of something you want to paint of the triad wash you produce.
2. Tropical Subjects: Ocean, beach, people, trees, flowers, birds or animal life. Just make believe you are transported to the Tropics. Bring regular WC equipment and photo references you will use.
Registration is "first come, first served". 1 or 2 day registrations are not possible.
Classes are for all levels, and absolute beginners are very welcome. We have complete rental paint kits available to new watercolor painters along with special lessons to get you started and try the medium before you invest in supplies! Each class is 3 days. Day 3 is always a "Clinic, Completion, and Technique " day, offering time to polish and finish previous 2 days' work, and to take advantage of private demos and lessons.
To register: click here