Exploring Acrylics: Mediums, Textures & Techniques with Debra Howard
May 14 @ 10:00 am

-

May 15 @ 3:30 pm

200$
Event Navigation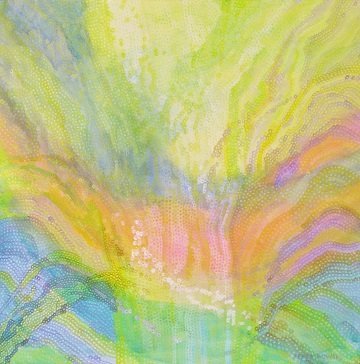 Cost: $160 for members, $200 for non members,
plus $45 material fee to be paid directly to instructor!
Please register by 05/13/2018!
from 9:30-3:30pm with 1 hour lunch break
Acrylics are the most versatile of all the painting disciplines, but few utilize this medium fully.
There are dozens of different gels, moulding pastes and mediums and an infinite array of techniques and textures. Let's get started exploring a wide variety of acrylic mediums and gels, Iridescent and Interference colors, sprays, and scraping and texturing tools.
We've all wanted to try these mediums but the cost of buying them individually is expensive and overwhelming. No one wants to buy them and find out it's not what you wanted or needed and then have the jars and tubes sitting around your studio!
This workshop is packed with new information and offers you the ability to explore and create.
There will be lively discussion, demonstrations and the freedom to create your own beautiful 18 x 24 panel, ready to hang sampler/art.
To register: click here