In-Person: Beginners and Beyond Watercolor Workshop with Gerilyn Gaskill
March 7, 2022 @ 10:00 am

-

March 9, 2022 @ 3:00 pm

$119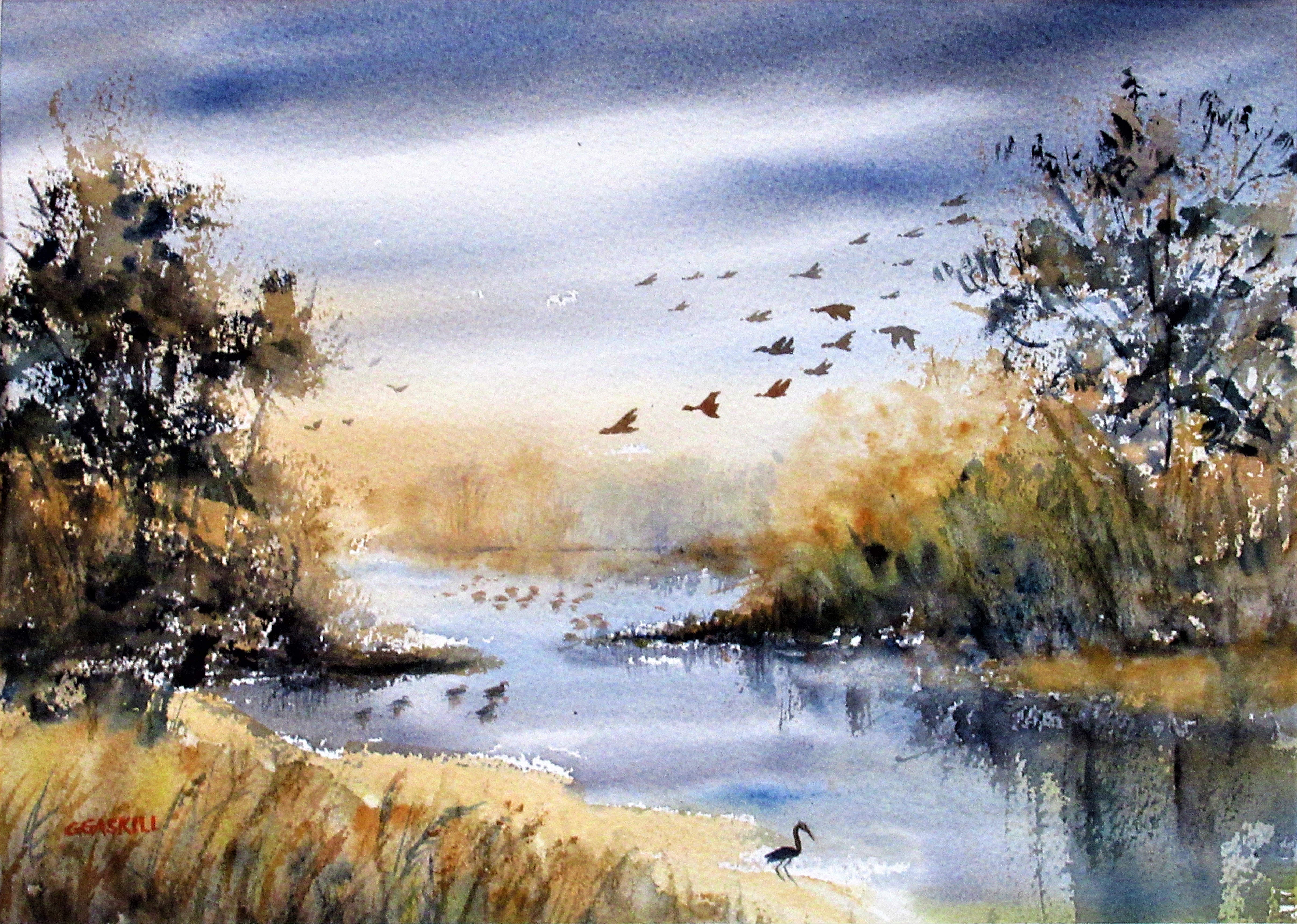 $95 members, $119 non-members.
Mon- Tues-Wed 10AM to 3PM.
Please register by 03/06/2020!
New Students: new students may register at any time.
Please contact Gerilyn Gaskill if you have questions about the class: Gerilyn Gaskill-phone: 443-802-9084
email: hggask@comcast.net
Wow, It's been a crazy world lately with everyone social distancing, keeping their mask on straight, and staying safe.
This month it's time to appreciate the fall colors all around us. Next week will give us the opportunity to paint in a joyful burst of colors and new challenges in watercolors. You have a choice of attending the live, in-person class or the zooming class. In class students should dress in layers because temp changes, bring your mask, and many of the students bring a bag lunch. Plastic dividers and hand sanitizers are provided for your safety. I have rental kits available so please call or email before the day of class if you will need one, 443-802-9084 Hggask@comcast.net
1st day we will paint pumpkins, gourds and more with direct painting to negative painting. Building your paintings from light against dark to dark against light and many more techniques.
2nd day is all abut the Winter Weather. We will paint the marshes on Willy Crockett size paper, a third of a full sheet. Experimenting with Hake brushes if you have one or just a large brush will work, and painting with your earth colors, umber sienna, yellow ocher, and fall greens.
3rd day I will continue to demo Wet on Wet gradient washes.
Registration is "first come, first served". 1 or 2 day registrations are not possible.
To register: click here