Lecture: Our Lady of Paris: The Fire at Notre Dame Cathedral: Past & Future
October 16 @ 6:00 pm

-

8:00 pm

$10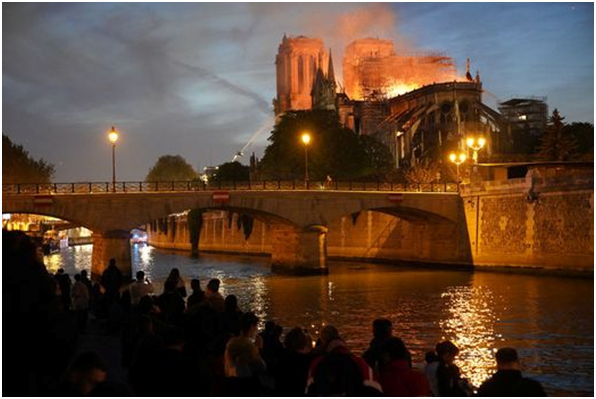 Last April, we all were shocked at the images and news, and sat "glued to the television," as we witnessed "in real time" the horrendous fire that nearly destroyed Notre Dame Cathedral in Paris (begun, 1163), one of France's most significant Early Gothic cathedrals.
As a fundraiser for the Art League of Ocean City, and in celebration of Ocean City's History Week, architectural historian Robert M. Craig will present an illustrated lecture on the fire at Notre Dame Cathedral, discussing the significant features of the building over time including past mutilations and desecrations of the cathedral; a highlight will be a review of proposals by 21st c. architect to rebuild/redesign the roof and spire after the April fire.
Written for a general audience, the talk will view the building through the eyes of Victor Hugo (author of Notre Dame de Paris [The Hunchback of Notre Dame] and Eugene Viollet-le-Duc (controversial 19th c. restoration architect) as well as contemporary designers. Drawing on historic paintings and photogravures, drawings, photographs, and contemporary architectural renderings, the talk is visually rich and promises to inform and entertain all who attend.
To register: click here