Online: 3-Day Realism Oil Painting workshop – Painting a Iris Flower – with Ryan Vai
May 3 @ 12:00 pm

-

1:30 pm

$75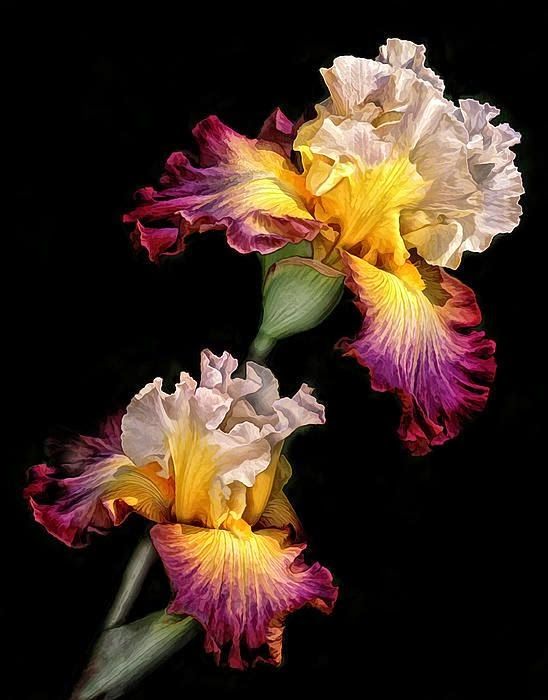 Cost for 3-week session: $60 Members, $75 Non-Members
every other Mondays May 3, May 10 and May 17
Please register by 05/02/2021!
Welcome to my painting workshop! I'm so looking forward to working on this project with you. Attached is the reference image we will be using for our class. Please print this ahead of time (in full color) so we can dive right in on our first meeting. You'll want the image to be approximately the same size as the canvas, wood or support you will be painting on. I'm using 6 x 8" dimensions.
Day one, we will use trace paper (I use the brand "Dura-Lar") and pencil to transfer the image onto our canvas. We will also discuss paint mixing and different approaches to starting a new project.
Day two, we begin the first layer of painting using either oil or acrylics (I'm using Prussian blue, yellow ochre, flake white, ivory black, alizarin crimson, and bismuth yellow oil paints) feel free to use similar colors that you have on hand- no need to go out and purchase this exact list. I will gladly help you find the right color combinations given the paint you have. We are also using a medium flat brush (about 1/2 inch) and a small round detail brush (about 1/4 inch). Be sure to have a palette knife and palette on hand too.
On Day three, we revisit our painting and work on highlights, glazing, and refining the image. For this stage I'm using a glazing medium called "Neo-Meglip". You can use your preferred glazing medium or just follow along with pure paint.
If you have any questions about supplies or the class in general- feel free to ask me or the art league for support.
Many thanks!!
Ryan Vai
To register: click here