Pottery Wheel Basics for Beginner with Sarah Halcott
December 13 @ 1:00 pm

-

4:00 pm

$66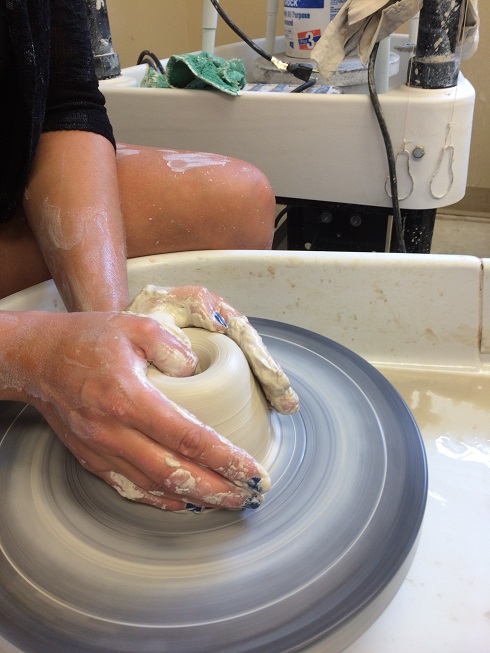 Cost per session: $55 Members, $66 Non-Members
Please register by 12/12/2019!
This is a beginner to intermediate class, no previous ceramics experience needed.
Beginners will learn how to center clay quickly and efficiently. Each day (once a month) will focus on reinforcing the basic principles to using the wheel. The main goal will be to learn how to center the clay and prepare it for form. The proven throwing techniques taught will enable new potters to create a wide variety of shapes. Practice will lead to a proficiency in throwing. We will learn the basic techniques to forming cylinders, bowls and plates.
Your best piece will get glazed and fired.
To register: click here