Screen Painting in the Baltimore Row House Style with John R. Iampieri
May 30 @ 12:00 pm

-

3:00 pm

$66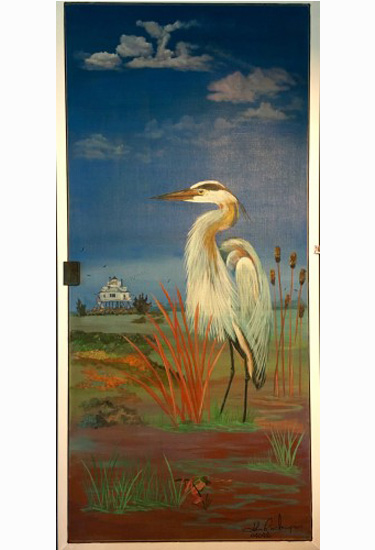 Cost: $55 Members, $66 Non-Members , includes the Material
Please register by 5/29/2019!
In this workshop you will have the opportunity to learn the history, tools and techniques to successfully painting on a screen.
Students will paint on their own individual framed screens, using high quality vinyl screens along with all paints and materials included. The screen will be on a 14×18 wooden frame, and you can take your finished piece home with you on the end of this workshop.
This 102 year old art form is often overlooked due to it's blue collar origins. Because of it's warm embrace in Baltimore row house neighborhoods and the dedication of the Painted Screen Society over the last 50 years, we have enabled people from all over the world to enjoy this magical, yet, very functional art form.
To register: click here