3-day in-person Sumi-e, East Asian Brush Flower Painting with Joan Lok
October 17 @ 9:30 am

-

October 19 @ 3:30 pm

$300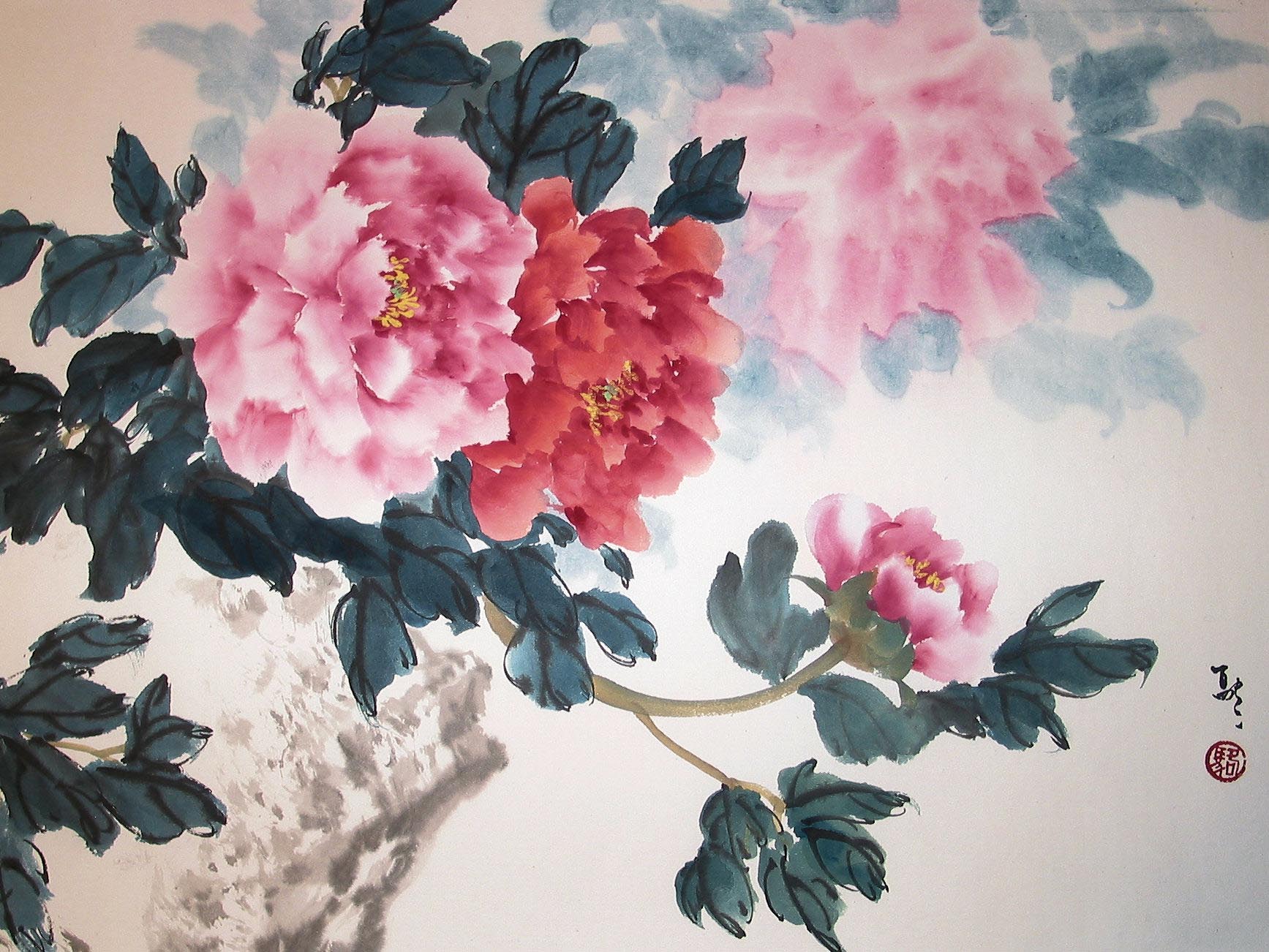 Cost for 3-day workshop: $240 Members , $300 Non-Members
Please register by October 17, 2022.
Join sumi-e artist Joan Lok painting flowers in sumi-e ink and watercolor on rice paper. This 3-day workshop will include multiple ways of painting classic blossoms of lotus and peonies in a variety of ancient and modern brushstrokes using both transparent and opaque watercolors. A great workshop for sumi-e artists to deepen their skills and for watercolorists to widen their knowhow on Eastern Art.
Program Overview:
Day 1: Introduction to the art of sumi-e, materials, basic brushwork and loading of the brush with multiple colors; How to paint Lotus – segments on strokes for petals, buds, seedpods, leaves, and stems; Composition for lotus artwork – dots, lines and plains; How to paint a dragonfly to balance the design.
Day 2: Anatomy and how to paint Peony in expressive brushwork – segments on strokes for layers of petals, stamen and filaments, buds, old and young leaves, stems, new shoots, and woody stalks; Composition for peony artwork – discussion on symbolism and classic additional elements; How to paint rocks and bamboo to complete the design.
Day 3: History and practice of using opaque white in the Lingnan School of Painting; How to prepare opaque white and the watercolor paint; How to paint peonies with opaque white to create hard and soft edges of petals; How to apply a background wash to enhance the whiteness of the peonies.
To register: click here