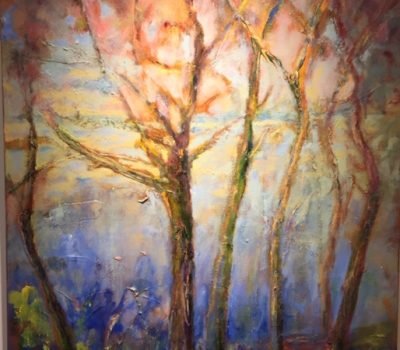 Artist Biography:
Growing up in Austria and Germany Brigitte was exposed to art and culture at an early age.  She started painting in her teens and continued throughout her life exploring different media and studying art.
Bowden received her undergraduate and Masters of Education degrees from Salisbury University.  During her career in education, as coordinator of instruction for the Worcester County Public Schools she oversaw the school system's visual arts program.
Bowden's focus is on oil painting, encaustic and mixed media and she has won numerous awards for her works.  At present she divides her time between Salisbury, Maryland and Naples, Florida.  She is a member of the Worcester County Arts Council in Berlin, MD; the Art League of Ocean City, MD;  Salisbury Art Space, Salisbury, MD; and the Art Center in Naples, FL.
Artist Statement:
The creative process of painting and the challenge that each piece presents is the driving force in my work. I find inspiration in nature, colors, patterns, life experiences and the very act of creating. Most of my work is done in oil, but I also enjoy creating works in a variety of media. My latest passion is working with hot wax to create encaustic paintings.