Each month one of the galleries at the Ocean City Center for the Arts features artwork by local and regional artists, many of whom are members of the Art League of Ocean City. This provides an opportunity for artists of all levels and mediums to show their work in a professional gallery. Cash prizes and ribbons are awarded by qualified judges and artists may choose to sell their works. The Art League of Ocean City is committed to featuring a broad spectrum of artists from diverse backgrounds (including race, gender identity, sexual orientation, age, religion) and encourage all to participate.
Please click here for the Exhibit Entry Form. You're encouraged to fill out your entry form ahead of time but blank copies will be available as needed.
Current/Upcoming Calls for Entry:
Click here for the 2022 Group Show Schedule
(February 2022): "Exhibiting Emotion" all media group show, 2D & 3D, one entry per artist. Enter artwork inspired by an emotion: joy, love, surprise, sadness, serenity, confidence, anger, uncertainty, and more. Please indicate on your entry form which emotion you've chosen.
Artwork drop-off by appointment: January 30-31 (Sun 12-4pm, Mon 10-2pm). Click here to reserve your timeslot.
Painted utility boxes – ongoing public art project in collaboration with the Ocean City Development Corporation. Artists are needed to transform electrical boxes across OC into works of art. Artists will be notified on an ongoing basis, as projects become available. Selected artists will receive a $400 stipend to cover material costs and labor. For consideration, email 1-3 artwork samples to Aubrey Sizemore at aubrey@artleagueofoceancity.org along with your name and phone number.
Appointment Links:
Thank you for helping us stay safe and organized! Make your appointment to pickup from a current show or drop-off for an upcoming exhibit by clicking the link(s) below.
January pick-up/ February drop-off: January 30-31
Because art appreciation is highly subjective, the ALOC makes every effort to select qualified judges from a variety of art professionals, working artists and gallery owners. All judges are expected to recognize quality works based on the artists' understanding of the principles and elements of design and the ability to use their chosen media.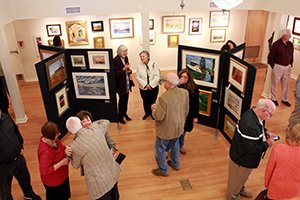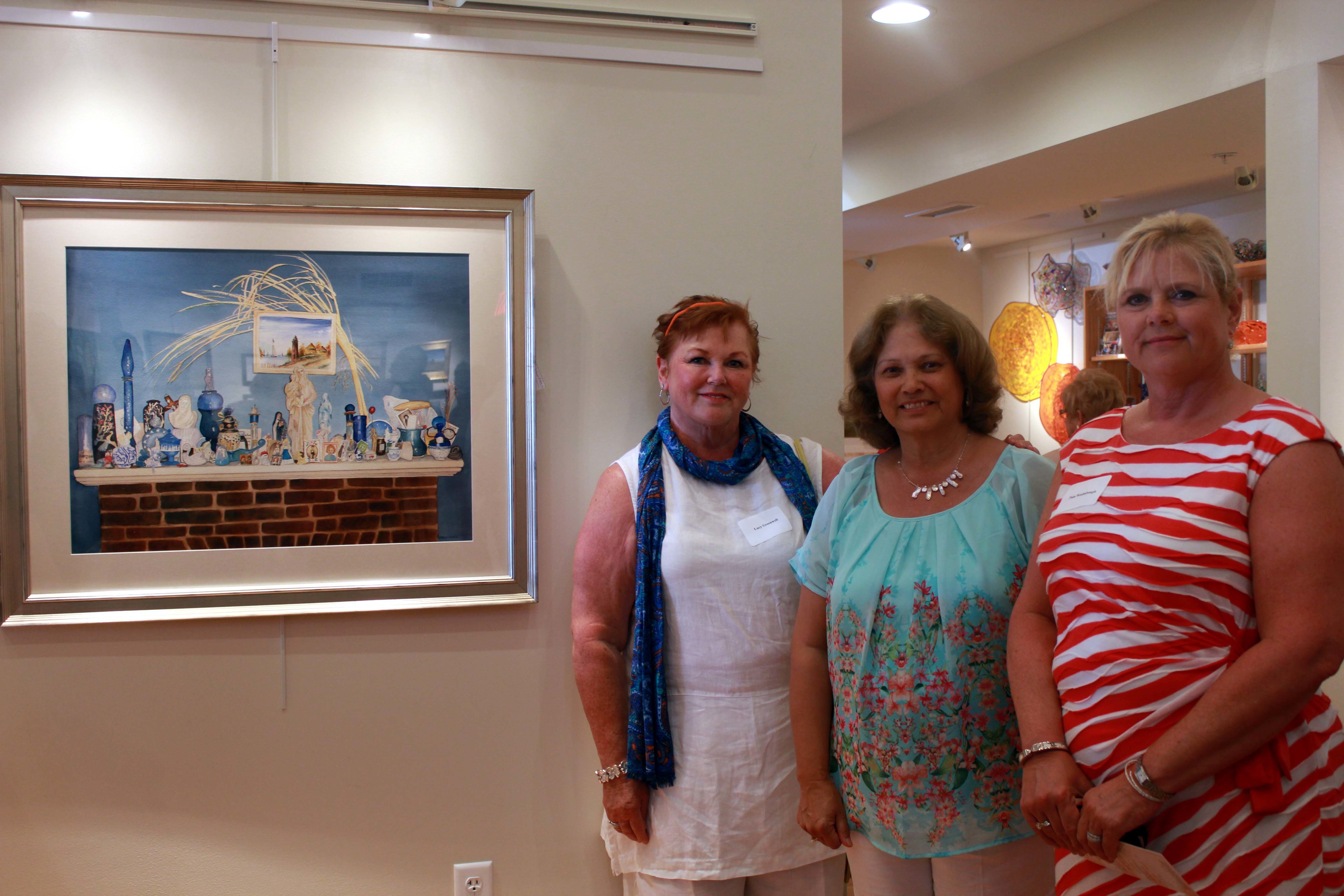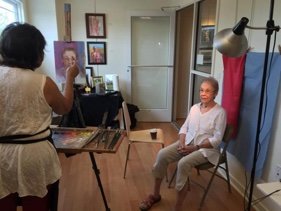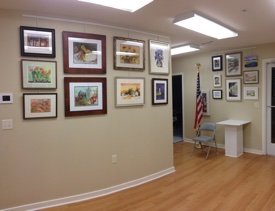 Group Shows:
For upcoming shows and drop-off/pick-up dates see the 2022 Group Show Schedule
Click here for the Exhibit Entry Form.
Click here for the Exhibit Requirements.
Exhibit Applications:
Submit a proposal for a solo show to hang in the main gallery. Please click here to submit online or click here for a printable pdf..
Rent Studio E for the month as "artist in residence". Please click here to apply online or click here for a printable pdf..
Apply for a "mini show" in the Spotlight Gallery, located in the first floor classroom. Please click here to apply online or click here for a printable pdf..
Apply to be the featured artisan for the month in the gift shop area. Please click here to apply online or click here for a printable pdf.
Gift Shop:
Note to Artists (11/23/21): Gift Shop submissions are currently closed with the exception of holiday ornaments and cards, as we renovate the retail area. Please click here for more information.
ALOC members may put work for sale in our retail area. Each artist is allowed to submit up to 6 pieces for sale. Items will be displayed on a "space available" basis. Items should be clearly marked with price and artist's name. Inventory forms will be supplied to record items for sale. Acceptable mediums include: paintings (shrink-wrapped original and giclee prints), matted photography, pottery, jewelry, glass, fiber arts, wood, and metal. All items for sale must be hand made entirely by the artist. No manufactured items are allowed. Items accepted for sale are subject to approval and a 30% commission will be retained by the ALOC on all sales. Click on the link to view and download the  Submission of Art For Sale – Gift Shop form.
For questions regarding the gift shop, contact Kacie Neeb at kacie@artleagueofoceancity.org or call 410-524-9433.