With the support of a grant from the Worcester County Arts Council, the Art League is now offering a series of free online "Business of Art" classes.
Designed for artists who want to learn more about the business side of art, these classes cover a variety of topics, including marketing and promotion, pricing strategies, legal issues, and financial management. Each class is taught by a professional artist or business expert who has experience in the art world and can offer valuable insights and advice.
The classes are held online, so participants can access them from anywhere with an internet connection. They are open to artists of all ages and skill levels, from beginners to seasoned professionals. Whether you're just starting out in the art world or looking to take your career to the next level, these classes can help you develop the skills and knowledge you need to succeed.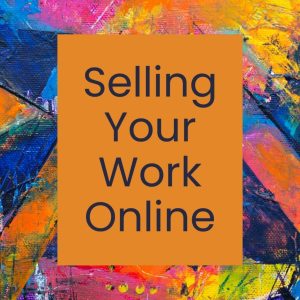 Intro to Etsy with David Baxter
Geared toward anyone considering opening an online store to market and sell
their work and doesn't know where to start.

Branding & Marketing for Artists with Abbi Custis
Lack of marketing is a common reason why talented artists aren't generating income.
We'll review what's needed in your promotional toolkit.
Coming Soon
Best Practices for Creative Professionals with Liz Kauffman
On Zoom: Wednesday, June 7, 5 – 6pm
Registration open soon