Become a new or renewing member of the Art League of Ocean City and take home a signed and numbered limited edition print by artist Kevin Fitzgerald!
Click Here to download a printable membership form.
What does it mean to "belong" to the Art League of Ocean City?
When you become a member of the Art League, you join a large, extended family where you feel a sense of belonging. Our members are a beautiful mix of talents, ages, genders, races, beliefs, backgrounds, generations, experiences, personalities, interests, and goals. Some of our members paint, draw, glaze, photograph, sculpt, weave, carve, mold, collage, perform, video, exhibit, and sell. Other members appreciate, support, get inspired, help out, connect, volunteer, write, greet, socialize, and have a lot of fun! We invite you to join us.
Belong and Be Inspired.
Connect with other creative minded people like yourself. You don't need to be an artist to love art and be inspired!
Our beautiful bayfront Arts Center is an inspiration, filled with galleries and studios.
If you're an artist, exhibit your work in our monthly art shows.
Be nourished with inspiring workshops and events: Art & Soul, Hope & Healing, the annual SHEro Awards.
Belong and Be Creative.
Bring it out by taking a class in-person or from anywhere you are over Zoom.
Members receive discounted pricing on classes for adults and children, for beginners to skilled and advanced artists.
Painting, drawing, pottery, fused glass, mixed media, photography, collage, more! Something for everyone.
Belong and Be Connected.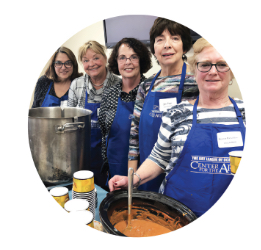 Volunteer! You'll have fun and make a difference, and there are many ways to get involved that suit you.
First Friday events, our famous pARTies, and more!
The Art League welcomes everyone! We do not discriminate on the basis of race, creed, color, religion, gender, marital status, ethnicity, sexual orientation, age, or physical challenge.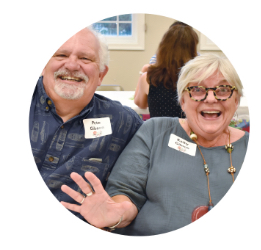 Belong and Have Fun.
Art is so much more than paintings on the wall! It's experiences, adventures, and fun with old and new friends.
Members enjoy special prices for the annual Ocean City Film Festival, the Sand Castle Home Tour, special events, and so much more.
We go places and do things! First Friday parties at the Arts Center, regional art museums, international art adventures, places and events that inspire.
The Benefits of Membership
FOR ALL MEMBERS: 10% discount on your purchases, 20% discount on classes and events.
Advance notice of special events, exhibitions, parties, artist talks, and performances, plus our quarterly newsletter mailed to your home.
FOR ARTISTS: Opportunities to exhibit and sell in our members shows and in the gift shop
at the Arts Center and in our online gift shop. Plus a listing with images in our online Artists' Directory. Special student art shows, too, for student members.
FOR ART APPRECIATORS: Opportunities
to attend art openings, parties, and events to mingle with the artists, and be inspired!
Your Membership enables us to give back.
Free admission at the Ocean City Center for the Arts, open daily
College art scholarships
The Empty Bowl Project for the Diakonia food pantry
Free Family Art Days
Summer Art Camp
Youth art shows for local and regional students
Free outreach classes at Worcester County Schools and Worcester County Developmental Center.
Free monthly Originals Only music and film screenings
Annual fellowship and stipend to an outstanding local artist
Sand Castle Home Tour and Ocean City Film Festival
ArtX Festival, Ocean City beautification and public art projects, and community art projects
Annual Membership Rates
Students age 25 and younger: $25
Individual: $50
Senior age 60 plus: 40
Family with up to 6 individuals: $60
Arts Patron: $100, $250, $500 or $1,000
Click Here to download a printable membership form.
Corporate Partnerships are available Click Here.
The Art League is a 501c3 nonprofit organization. Membership dues are tax deductible to
the fullest extent of the law.