Original Artwork and Prints in Our Gift Shop
Do your gift shopping here in our gift shop. All the work for sale is created by Art League members and local artists and artisans. There is a wide selection from original paintings, poetry and sculpture, hand crafted jewelry and wearable art, to art prints and gift cards. The collection is every changing so come often and see why art matters.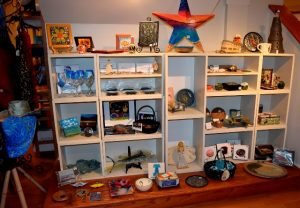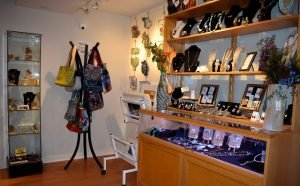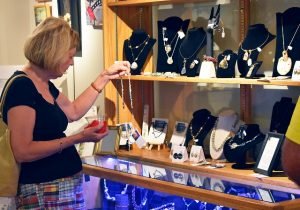 Art League members may put work for sale in our retail area. Each artist is allowed to submit up to 6 pieces for sale. Items will be displayed on a "space available" basis. Items should be clearly marked with price and artist's name. Inventory forms will be supplied to record items for sale. Acceptable mediums include: paintings (shrink-wrapped original and giclee prints), matted photography, pottery, jewelry, glass, fiber arts, wood, and metal. All items for sale must be hand made entirely by the artist. No manufactured items are allowed. Items accepted for sale are subject to approval and a 30% commission will be retained by the ALOC on all sales. For more information, contact Kacie Neeb at kacie@artleagueofoceancity.org or call 410-524-9433.
Click on the link to view and download the Submission of Art For Sale – Gift Shop form.