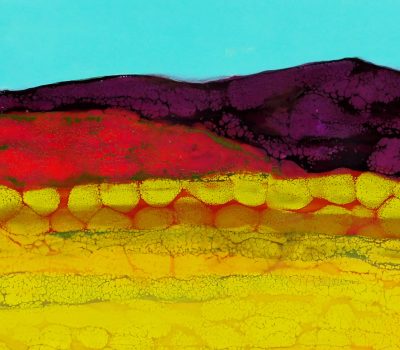 Carol Lehmann – Mixed Media Art
Encaustic is an ancient painting medium primarily made of beeswax, tree resin and natural pigments added for color. This wax-based material is difficult to manipulate and somewhat unpredictable… which is precisely why encaustic captivates my imagination as an artist.
Many layers of heated wax are applied to wood panels and fused after each layer with a torch, heat gun or iron. Texture is created by gouging, scraping and building up additional layers, producing images of landscapes and other natural scenes. I incorporate mixed media such as oils, pastels and shellac into my paintings to add texture and a unique design.
My work borders between Painterly and Impressionism, emphasizing the character of the wax and pigments, freely brushing colors over lines and contours. Every work of art becomes personalized to each viewer through a phenomenon known as Pareidolia, much like the act of cloud gazing, where you see elements and forms that aren't actually there.
Artist Statement
Carol Lehmann cut her first piece of glass in 1999 while taking a stained-glass course to learn traditional copper foil and leaded techniques. With a passion for experimentation, a background of working with creative Architects, and a high tolerance for methodical, time-consuming processes, she soon embarked on what has become a 20 + year exploration of glass, metal and fire. She became obsessed with fusing and casting glass in a kiln, and later, with encaustic painting and torch-firing copper to create an ethereal color palette. Over the years, she has reinvented her materials in several media, creating visual hybrids that explore the enigmatic landscape she calls home.
Artist Biography
I'm a mixed media artist living near the Delaware Bay and have recently relocated from Montana. For over 15 years my main area of focus was creating fused glass in my studio located in Bozeman, north of Yellowstone Park. My work could be found in galleries and shows throughout Montana and the Northwest. I also enjoyed sharing the process of working with your hands and fusing glass to inspire children's creativity by volunteering time as an Artist in Residence at local elementary schools.
Flash forward. After selling my Montana studio, downsizing and moving to Delaware, my growing portfolio of work now includes mixed media works of collage, encaustic painting and creating unique copper enameled jewelry. Largely self-taught, I truly believe that the art of craft is not just a 'nice' activity – it transforms, connects and empowers me to explore different mediums and techniques without reserve. The artistry of craft makes me feel so fundamentally satisfied by using my hands to manipulate materials, make use of tools that extend my abilities, and put my work out into the world for others to share and enjoy.