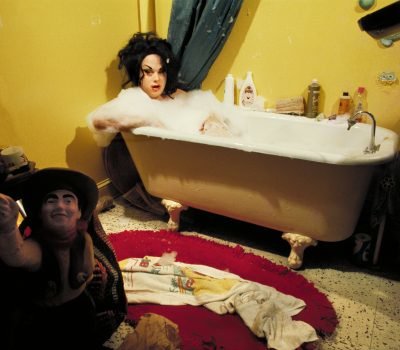 Artist Biography:
Elaine Bean was born and raised in Baltimore, Maryland where she became a still photographer for shock movie-maker John Waters in the early 1970s.  She moved to New Orleans in 1973, to Colorado Springs in 1988, back to Maryland in 2006, and to West Ocean City in 2009, all places that strongly influenced her photography.
Bean received a BA from the University of Notre Dame of Maryland in Baltimore. Her photo work has been published in Louisiana Life Magazine, Coastal Style Magazine, the Denver Post, The Salisbury Daily Times, etc. She owned and was curator of Phototroph Gallery in Colorado Springs, a fine art and historical photography gallery, for five years.
Shows include:
Juried and group shows at the Ocean City Center for the Arts 2010-present
Colorado 2004, 2002, 2000, 1998, and 1996 at the Colorado Springs Fine Arts Center with Purchase Awards in 1998 and 2004;
One person show in 2001 at The Craftwood Inn, Manitou Springs;
Artesia 2000, a show of the city's 50 most influential artists, at the Business of Art Center, Manitou Springs;
Bit-by-Bit Digital Art Show 2000 with Judge's Award at the Business of Art Center;
Got Art? in 1999 at The Warehouse Gallery in Colorado Springs.
Bean's work is in the collections of:
City of Denver for Denver Hyatt Convention Center Hotel
Colorado Springs Fine Arts Center
Kaman Aerospace Corporation
First Community Bank, Colorado Springs
Memorial Hospital, Colorado Springs
Private collections