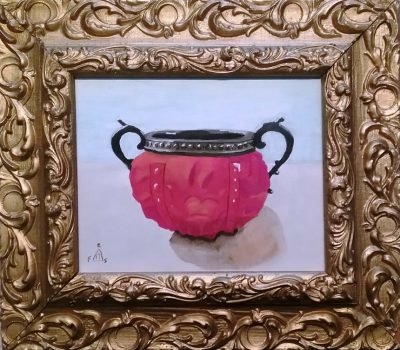 My name is Fred Sponseller and I have been oil painting since 2011.  I have done still life's, landscapes, and one portrait. My works of art are at the Libraries on the western side of Sussex County, Delaware, the Laurel Coffee Shop, and the Ocean City Chamber of Commerce.
I have donated many works for silent auctions to help raise funds for local charities.  My paintings have won the Senior Art Exhibit at Del Tech (twice), and a juried show at The Art League of Ocean City.  My works have been exhibited at The Art League of Ocean City, Salisbury Are Space, Millsboro Art League, Gallery 107, and the Mispillon Art League.
In the last two years, I have published two books.  The first one I illustrated myself.  The second book was a collaboration of 39 artist friends.