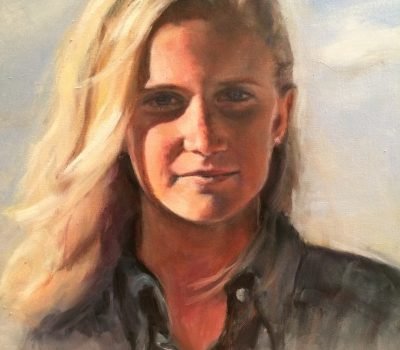 Artist Biography/Statement:
Born in Germany, I graduated from the Technical University in Chemnitz, Germany with MBA in Engineering and worked for the International TV Station ProSieben.
In 2001 we moved to the United States. Having a little son of 6 months and hardly speaking any English, I returned to my first love, painting and drawing.
Starting with art classes at Salisbury University in Painting and Drawing to learn the basics, and taking classes with Jinchul Kim – Professor of Art at Salisbury University/ Department of Fine Arts, as well as master painter Louis Escobedo in Easton, master painter and pastelist William Schneider, and my friend and teacher Leslie Belloso – I'm constantly working on getting better.
I believe that more than anything else, a painting has to spark interest with the viewer, and that is my goal.
Objects I paint stem from a variety of sources, including painting from life and photographs.
I'm now working at the Art League as the Education Director and like to meet all these wonderful local artists and love to be inspired by their work.