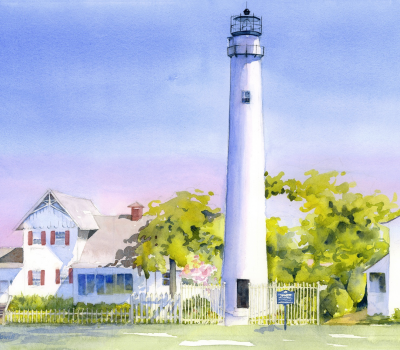 Artist Biography:
Patty graduated in 1978 with a B.A. degree in Art from Lycoming College, where she studied both Art and Photography.  That same year she began working for a photo finishing Co. in Towson, MD.  Her work in Drawing, Watercolor and Photography was exhibited at the Towson Arts Festival, and won a first and second place the two years there. In 1979 she and her husband moved to Chestertown, where she joined the Chestertown Arts League.
After raising a family Patty began painting again in 2000, and photographing again in 2005.  She was awarded "Best Digital" that year by the Chestertown Arts League, and First Place, in the Juried Open Show for photography. In 2006, 2008 and 2009, received "Honorable Mention" in the Chestertown Arts League's Open Photography Show, and in 2009, awarded first place for a watercolor at the C.A.L. Members Show, and the "Award Of Excellence" at the Open Juried Show. In 2011 her painting of "Tidewater Trader" became one of the logos for the web version of the paper.
Later achievements:
2013 Juried into the Working Artist's Forum at the Academy in Easton, MD
2014 – 2017 Show Chair Coordinator for WAF
"Judges Award Of Excellence" WAF Chesapeake College Show
"Honorable Mention" Chestertown River Arts, "Art Of Stewardship" Show
2016   "Best In Show" WAF Heron Point Show
2018  "Peoples Choice Award" for her watercolor, "Memories of Mother"
Patty is a member of Chestertown River Arts, WAF (Working Artist's Forum, at the Academy in Easton), and the Arts League Of Ocean City.