$5 Film Night
July 16, 2022 @ 7:00 pm
$5
Event Navigation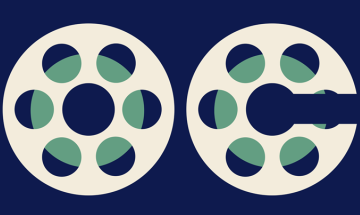 Join us at the Arts Center for short films from past years of the Ocean City Film Challenge. Content not rated by the MPAA. $5 donation for admission.
Plus criteria for the 5th annual Challenge, the annual contest for filmmakers to make a short film in or about Ocean City. Registration is free and open to the public. Registration, complete rules and regulations available here: https://forms.gle/9r2n2gYCTPhu89AN9
THE 2020 OCEAN CITY FILM CHALLENGE. 45 MINUTES APPROX.
"Escape 2020" by Derek Silver. Stricken by anxiety, depression, and paranoia a couple attempts to escape 2020, if only momentarily by taking a day trip to the beach.
"I Surf the Body Electric." By Gregg Rosner. If poet Walt Whitman were alive today, loved the ocean as a body surfer, listened to punk rock music, and kept a video notebook of his untethered life.
"Regeneration" by Chelsea Thaler. An experimental tribute to Ingmar Bergman.
"The Misadventures of Local Man" by DAM Productions. A local worker, laid off due to the growing Corona Virus crisis, finds himself thrust into the role of vigilante. Local Man dons his suit by night and vows to protect his hometown from misdemeanor offenses.
"Sea Sick" by Brandon Danganan. Each summer I spent my days working in Ocean City helping the community thrive for the tourist season. While Ocean City is a great place to bring the family and have some fun, unfortunately, people come down to beach and leave more than just their footprint in the sand. And sometimes, it's not just the visitors but also the people that call Ocean City home that flurry it with trash. Seeing the beauty of Ocean City covered with bits of trash is part of what inspired me to create this short film to raise environmental awareness around trash pollution.
"Melvin's Curse" by Davis Mears. Two guys get cursed by Melvin, a merman (mermaid but a guy) who is tired of the lack of respect he gets on a daily basis.
"They Breed Us to Feed" by B.L. Strang-Moya. At the drive-in, a young man ponders his existential fears surrounding life in a resort town.
THE 2021 OCEAN CITY FILM CHALLENGE. 30 MINUTES APPROX.
"Oh Sin City" by Shannon Wilson. An Ocean City code enforcement officer shares the dark underbelly of his trade secrets.
"Besties" by Joe Weiner. Aspiring filmmakers struggle to agree on an appropriate title for their Ocean City-themed film.
"Prizehunter" by Davis Mears. A local P.I. pursues a boardwalk psychopath.
"Apothecaries of Time" by B.L. Strang-Moya. Director B.L. recounts strange encounters with tourists.