$5 Film Night
September 17 @ 7:00 pm
$5
Event Navigation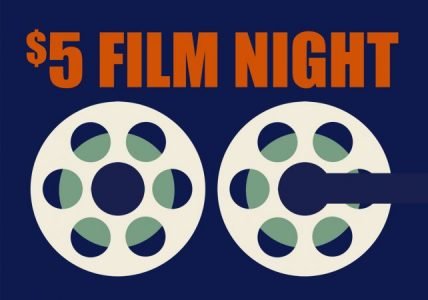 Join us for our monthly independent film screening series highlighting independent filmmakers from our annual catalog and the local community. $5 admission, content not rated by the MPAA. Learn more on the Ocean City Film Festival Facebook page.
Featuring
The Trail Beyond Highland Road (Best of Festival Winner) — Directed by Eli Copperman.The Trail beyond Highland Road is a 2D animated dramedic short focusing on the consequences of deforestation, and how two residents from a prosperous suburban town perceive it through an endangered species of deer. The Trail follows a single father named Emilio Vasquez and his little daughter Ariel, who spend their summer days in the quaint laid back urban town of Highland, New Jersey. However, upon realizing that a whole bunch of deer have been eating up bushes and gardens all across the town, including Emilio's, the two end up having completely different views on the animals. Emilio is resentful towards them for ruining the community gardens, including his own, whereas Ariel has having never seen these animals as much in her young age, thus making her more fascinated. When Emilio shoos one deer away, Ariel chases after it at the town's nearby Meadows Trail forest. In a desperate pursuit to get his daughter back, Emilio discovers something frighteningly off about the trail itself. 5 minutes.
The Call of Water (Best of Festival Winner) — Directed by Kaya Tone. Flung into the astral-plane, Nadia must face ancient forces in order to realize her responsibility to her homeland. 19 minutes.
The Night Clubbers (Best of Festival Winner) — Directed by Aaron Latta-Morissette. After getting laughed out of the PGA for choking on the green, a golf prodigy is forced to compete in his hometown mini-golf competitions for money… but when he shows up expecting an easy victory, he soon discovers that the "losers" he once stepped on are now the ones running the scene. 16 minutes.
Rosedale Beach and Resort — Directed by Rob Waters. W Films explores Delaware history at the Rosedale Beach and Resort. 5 minutes.