$5 Film Night
Event Navigation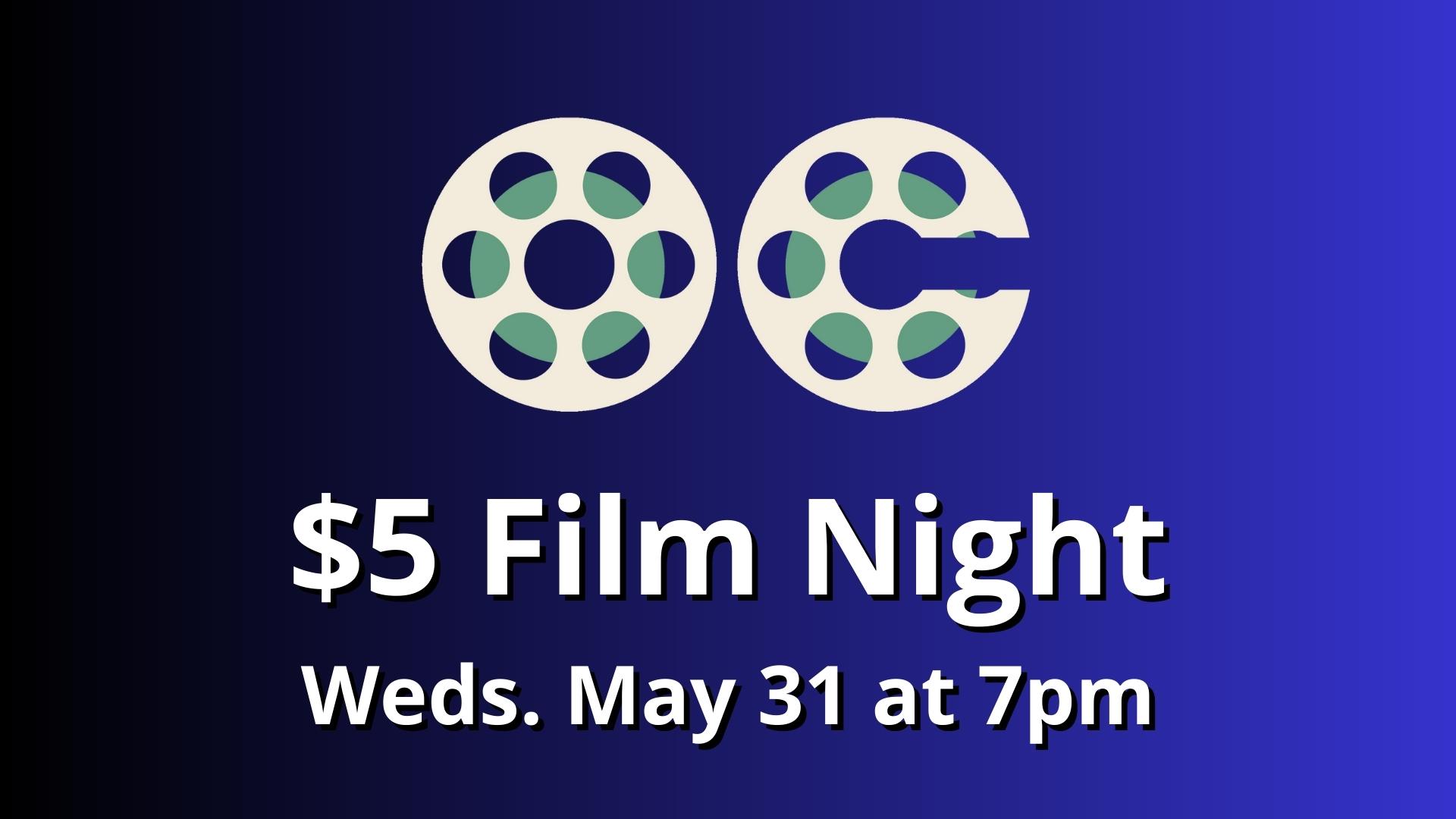 Join us for our monthly independent film screening series highlighting independent filmmakers from our annual catalog and the local community. This month: a 2023 Ocean City Film Festival encore, showing this year's award winners.
$5 admission, content not rated by the MPAA. Learn more on the Ocean City Film Festival Facebook page.
Showings:
For Lonely Nights (Best of Festival Winner)
Directed by Veronica Tullo. "5:00 AM. Lily is convinced she is incapable of love. Everything changes for
Lily when she hears his voice, and he will do whatever he can to make her feel like she is not alone." –
Chapman University. 13 minutes
Dance With Me (Audience Choice Award Winner)
Directed by Joseph Weiner and Daniel Weiner. "Facing a life of artistic obscurity, a washed up musician
is hunted by his ex-band member." – Ocean Pines, MD. 4 minutes
Welcome Home Eugene (Best of Festival Winner)
Directed by Noah Jorgensen. "After being kidnapped by a pair of deranged, grief-stricken parents, a
young orphan must escape their clutches with the help of their deceased son, Eugene." – Los Angeles,
CA. 20 minutes
Stealing Bread (Best of Festival Winner)
Directed by William D. Ashton. "A Washington D.C. man living on the fringes steals an envelope with
valuable contents." – Washington, D.C. 30 minutes
Gut Soup (Best of Festival Winner)
Directed by Andrew Harper. "A film about a rural neighborhood on the Eastern Shore of Maryland,
fighting for their right to breathe clean air." – Berlin, MD. 28 minutes
The screening will conclude with a Q&A with attending filmmakers.
TOTAL RUNTIME: 95 MINUTES
CONTENT NOT RATED BY MPAA