Streaming: April Film Night
April 18, 2020 @ 7:00 pm

-

8:00 pm
Event Navigation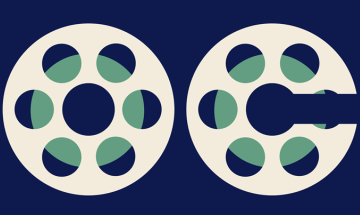 Join us for a special streaming-edition of our monthly film night, brought to you by the Ocean City Film Festival. Watch with us via Facebook Live on the Ocean City Film Festival page Saturday Apr 18, 7pm. See a selection of independent short films from the 4th Annual OC Film Festival.
"Terry & Owen" directed by Victor Olivera. A short comedy that follows two best friends as they prepare for a local tournament in their favorite fantasy strategy miniature game and the documentary filmmaker who captures it all. 7 minutes.
 "This is Not a Love Song" directed by Jasia Kaulbach. Music video for Sammy G's "Not a Love Song." 3 minutes.
"The Milky Way Galaxy, Our Home' as seen from the Eastern Shore" directed by Jim Baugh. This four-minute film highlights four never before published dark sky sites ranging from bortle class 1-4. The locations are: Magothy Bay, Wachapreague, Cape Charles, and Red Bank. 4 minutes.
"Street Surfers" directed by Arther Neumeier. Frank Solomon, a big wave surfer and marine activist from Cape Town South Africa, travels to meet two exceptional men, Thabo and Mokete, who indirectly serve the environment through recycling as a means of income. This is the untold story of new friendships, shared experiences, and common interest between individuals that are worlds apart. For anyone that has cruised the streets of Johannesburg, the site of the city's street surfers is as much a part of the landscape as is that of the high rise metropolitan skyline. 9 minutes.
"Starfish" directed by Sofia Ameti. Stan the Starfish enjoys the simplicity of life until one day Sally the Starfish is brought into his life and he must now embark on an epic journey to be with his one true love. 5 minutes.
 "The Adventures of Zack and Molly" directed by Jim Toomey. Zack is more interested in the small world of his smartphone than the larger world around him. His online request for a roommate is answered by Molly, a tech-savvy dumbo octopus on a mission to tell the world about the importance of the deep ocean. Molly wants to use Zack's apartment for her global communications headquarters, but Zack is skeptical. To win Zack over, Molly takes him to her deep ocean home in the Gulf of Mexico to see its unique features and diverse marine life, and to help him understand how human activities threaten its health. 11 minutes.
Content not rated by MPAA.