$5 Film Night: Festival Preview Night
February 15, 2020 @ 7:00 pm

-

9:00 pm

$5
Event Navigation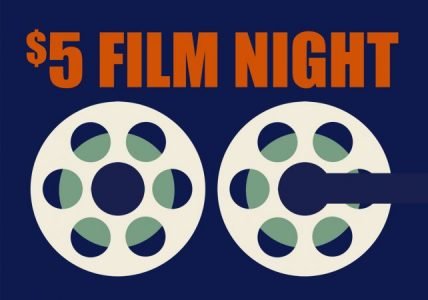 Join us for another screening brought to you by the Ocean City Film Festival. This month, get a first look at jury favorites from the upcoming Ocean City Film Festival (March 5-8, 2020).
"Sleep is for the Weak" by Maximillian Remmler
A student insomniac struggles to keep up with the ongoing pressure of high school.
"At Peace" by Kiki de Melo
A short film about discovering serenity in places around you, letting go of your anxieties, and coping with the troubles of life.
"Whales in Tonga" by Ed Park
A visual tone poem celebrating the annual humpback whale migration to the Islands of Tonga. Max Richter's music makes watching the film a near spiritual experience that re-affirms in the viewer the wonder of our natural world and the pure beauty of humpback whales.
"Purple" by Erin McDowell
Set in a fictional 1920's metropolis, the film's title character travels to the city to enjoy the work of her favorite artist. But she soon discovers that not everyone is tolerant of her presence in the monochromatic parts of town.
"Lyynhaven" by Lizzie Bankowski
The documentary follows three local watermen in Virginia Beach as they face the threat of being pushed out of the river they have called home for decades, as a result of rapid development and rising seafood imports.
"Backbeat" by Martin Blank
A couple with completely opposite characters struggle with their differences as they travel though the challenges and transformations their life brings.
Content not rated by MPAA, admission costs to benefit the 2020 Film Festival.
Doors at 6:30, film at 7pm.