Artrageous
October 28, 2018 @ 8:00 pm
Event Navigation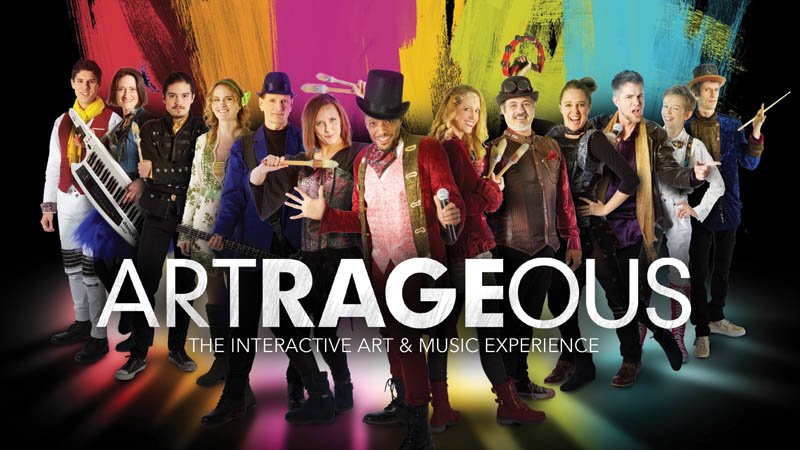 For the first time on one stage, the Fine Arts meet the Performing Arts.
Experience the thrill of witnessing giant masterpieces being created before your eyes and join the challenge to see if you can guess what is being created. Artrageous artists use bold colors with hands and brushes as they are inspired by the troupe's vocalists, musicians and dancers as they race to complete the paintings before the last note.
Artrageous is a totally unique concept that invites community and a sense of togetherness as the whole show culminates in a one of a kind Live Arts Installation at the end of each concert. Audiences interact with the Gallery, the Performers and even add their own art.
Sit back and watch the paint sing! Tickets $25-$35. Held at the Ocean City Performing Arts Center (4001 Coastal Highway Ocean City, Maryland 21842 )
Click here to purchase your tickets now! or visit the Performing Arts Center box office.