Dance on the Shore Festival
June 9 @ 9:00 am

-

June 11 @ 4:00 pm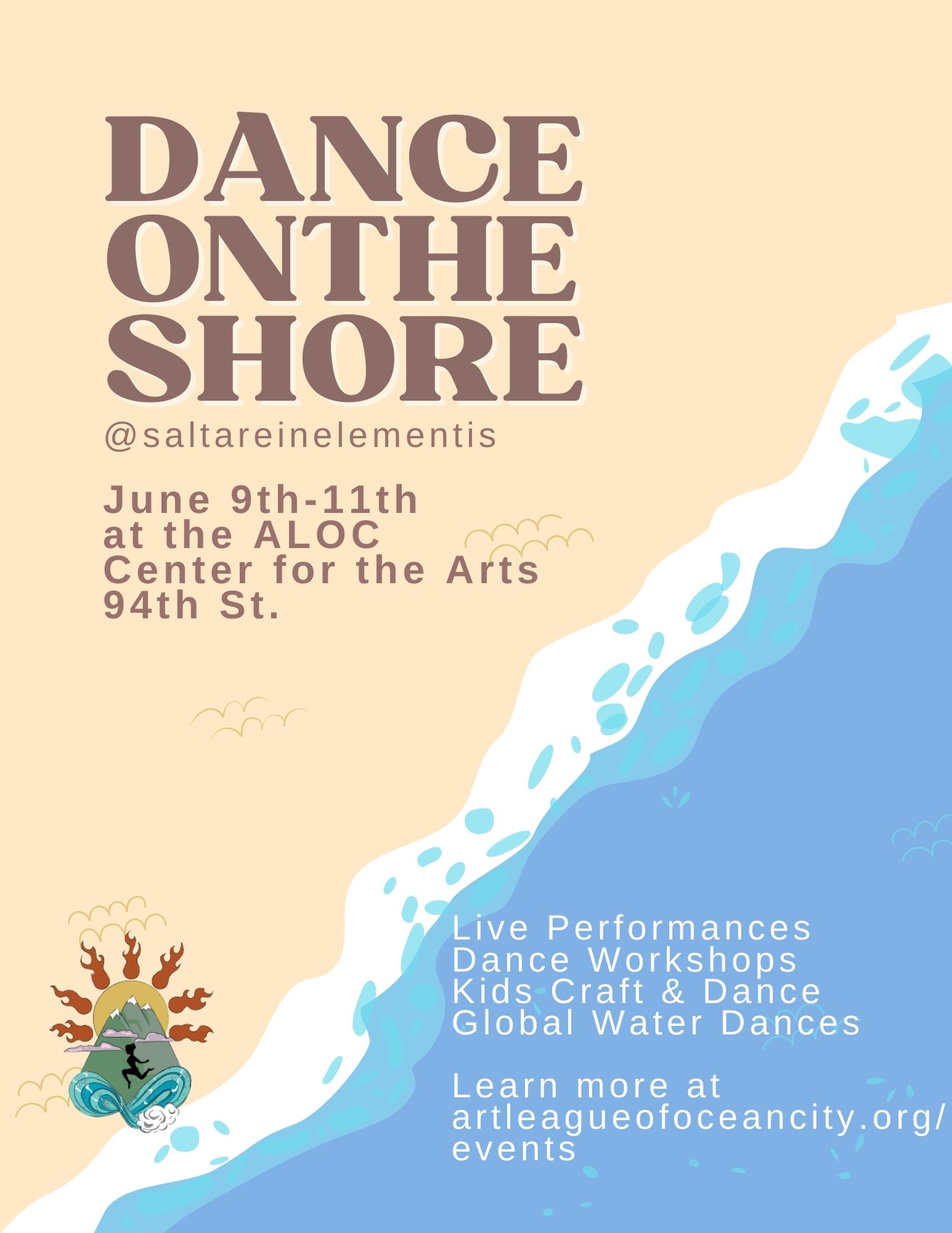 Join us for a FREE dance festival June 9-11, presented by Saltare in Elementis! The festival will include: arts and movement workshops for children, an original dance film showcase, adult workshops from world-class instructors, and a new live performance.
Friday, June 9, 5-7PM – SIE Movie Night & Live Performance
SIE presents original films Terra & Hurricane 6 at the Art League, accompanied by a cocktail hour with hors d'oeuvres, live musicians, and vendors.
World premiere of "Intertidal" – an original piece by SIE, original music by Will Rothermel
Saturday, June 10, 10-3:30PM – Day of Dance
10am-12pm Class 1: Crafts & Composition

SIE leads attendees through a beach themed, environmentally friendly craft. Upon completion, students will find shapes within their craft and translate them into movement.

1pm-2:30pm Class 2: Flow Cardio

SIE will lead a "follow along" (like Zumba), water inspired, cardio dance workshop. No dance experience required and all ages are welcome!

2:30pm-3:30pm Class 3: Global Water Dances

SIE will lead attendees in the worldwide Global Water Dances event. We will facilitate discussions about water issues and actions we can take to support clean water in our area. The workshop will end by attendees learning the 4 movements of the Global Water Dance and performing in solidarity with GWD sites around the world fighting for clean water. Attendees may be filmed to capture the Ocean City site of this global event.

Classes are walk-in only – registration not required.
Sunday, June 11, 10-11AM – Coffee with Choreographers
Discussion with Fiona, Zoe, & Sebrena, the co-founders of SIE