Film Night: Ocean City Film Festival Preview
January 15, 2022 @ 7:00 pm

-

8:00 pm

$5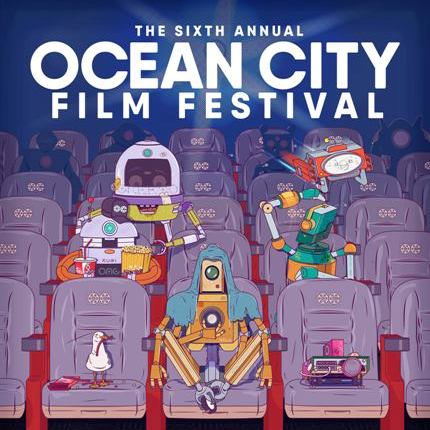 Join us at the OC Center for the Arts for an exclusive preview of the 2022 Film Fest.
"Back to the Bad: Breaking to the Future"
The strangest pop culture mash-up of this or any other time, Back to the Bad: Breaking to the Future features Doc Brown and Jesse Pinkman in a bizarre tale of mistaken identity, self-preservation, and selfless acts of incomprehensible horror. Directed by David Schrader. 5 minutes.
"Family Medicine"
It is Dr. Susan Hardy's first day on the job at her father's rustic small town family practice after taking over when a heart attack forces him into early retirement. Susan is determined to make the best of what she sees as a bad situation until her loquacious assistant, Betsy, and an unruly first patient cause everything to spiral out of control. Things only get worse when her father arrives to meddle in her affairs. Directed by Joseph Kraemer. 15 minutes.
"Five O'Clock Shadow"
Five O'Clock Shadow, is the story of an Indian-American mother who is the victim of racial abuse. Her worst fear rises to the surface and for the first time ever, she asks the question: Do we really belong here? Directed by Sangeeta Agrawal. 7 minutes.
Content not rated by MPAA. $5 donation for admission. More films TBA!