Have a heART – Give a Hug
April 7, 2020 @ 9:00 am

-

April 30, 2020 @ 4:00 pm
Event Navigation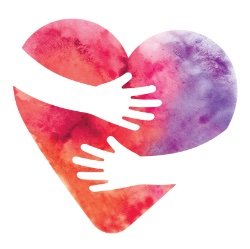 In a symbol of unity on Delmarva, the Art League of Ocean City is initiating a community-wide art project and installation in which everyone can participate, whether or not they are artists. 
In this time of social distancing, we are sending out virtual hugs in the form of a piece of art that is a hugging heart. Display the Hugging HeART in your windows and businesses to give people hope and strength to get through this.  
This hugging heART can be Delmarva's own personal symbol – something like the heart emoji –  to show that we're all in this together. And we're happy to point out that 'art' is the biggest part of 'heART'.
If everyone will hang a hugging heart in their windows or on their doors or on their signs, we can jointly send hugs to everyone who needs one. Everyone will also be part of a project that's bigger then themselves. Let's see how many heart hugs we can put into the world to create positive energy at this time.
You are encouraged to take photos of your hugging heART art displayed in the windows of  your homes and businesses and send them for sharing to the Art League at megan@artleagueofoceancity.org. Or the pictures can be shared in the comment section of Art League's Facebook post on this project #hugheart.
The hugging heART is available here to download as both a color image to print directly on your home printers, and also as a comic book-style page that you can be printed for children and family art projects. Artists are encouraged to print and paint their own version using the template. And of course it is free! Just click on the image below you would like to print out.