Manga + Anime Youth Art Show 2018
April 7, 2018 @ 11:00 am

-

April 8, 2018 @ 4:00 pm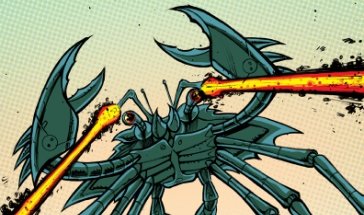 Students from Worcester, Wicomico, Somerset and Sussex counties will showcase their artwork for one weekend at the OC Center for the Arts on 94th St. in Ocean City MD. Click here for information on how to enter artwork. The purpose of this event is to encourage creativity and spread awareness of Manga and Anime as a true art form!  
Cash prizes awarded on the basis of creativity, originality, and artistic merit.
Opening Reception: Friday April 6, 5-7pm.
The Spotlight Gallery will be featuring artwork by Brad Hudson and the artists of PLB Comics. Both Brad and PLB Comics will be teaching free workshops during the opening weekend!
Saturday, April 7 from 1-3pm: Creating Comics! with Mathew Shockley, Josh Shockley and James Dufendach. This is a FREE two hour seminar in how to make your own comic. From inception to completing, PLB's writers and artists will guide attendees trough crafting riveting stories, page layout, drawing, inking, editing and lettering. You will learn all the skills you need to create your own comic book. For kids 12 and up. Click here to register.
Sunday, April 8 from 1-3pm: Elementary Comic Book Storytelling with Brad Hudson. This is a FREE brief seminar in basic storytelling true comic illustrations. Participants will illustrate a simple story on one page. This is a wonderful opportunity for teens and young adults to show how you start and structure your short stories in comics. This class is for kids 12 and up. Click here to register.