The Thin Man Murder Mystery Show
Event Navigation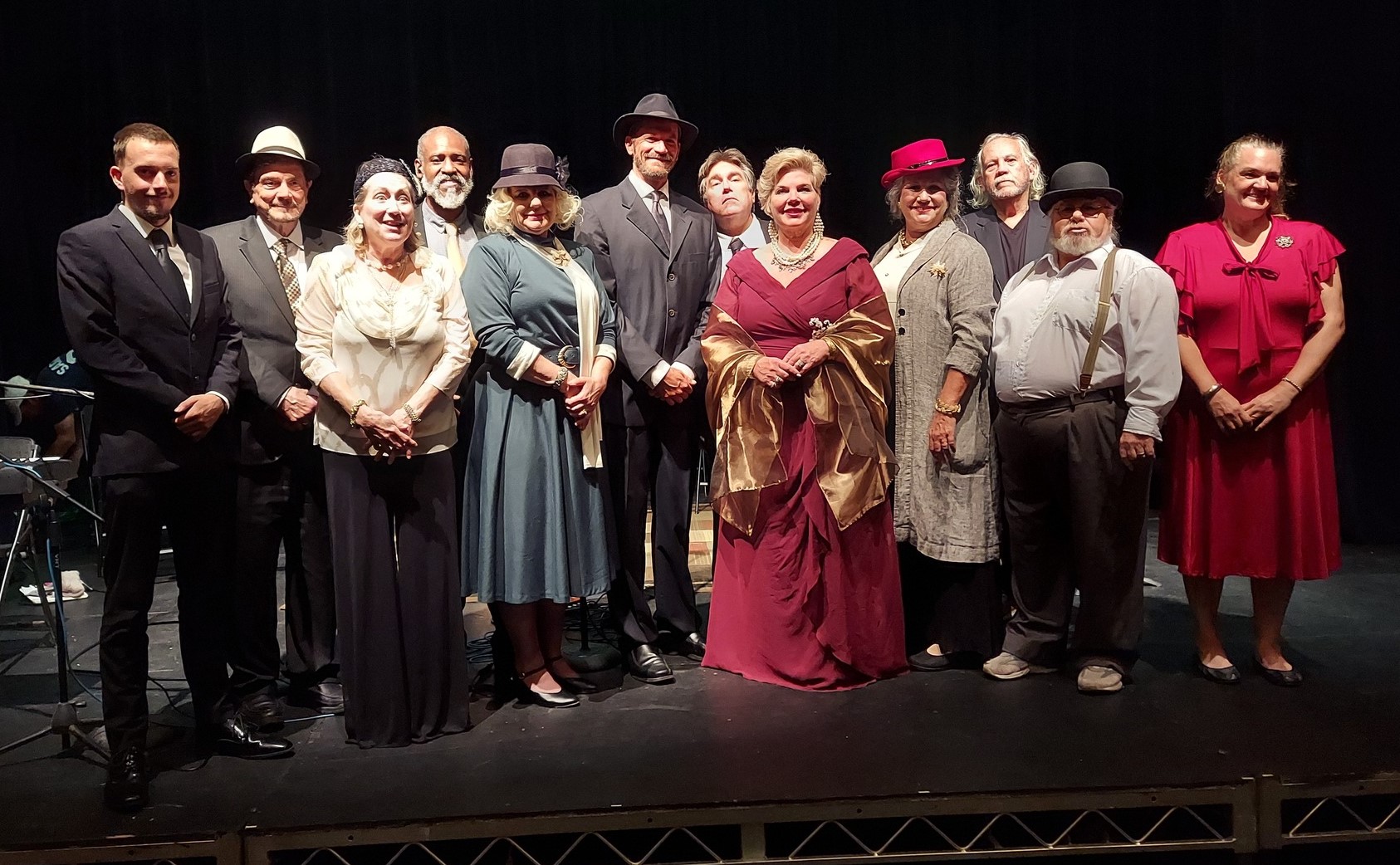 See the Lower Shore Performing Arts Company perform live in the main gallery at the OC Center for the Arts!
Tickets: $25. To purchase tickets: click here.
Proceeds to benefit the LSPAC and Art League of Ocean City.
The Thin Man Murder Mystery series was published as a book by Dashiell Hammett in the 1930s and re-written for adaptation to the radio audience. Lower Shore Performing Arts Company , once again, is returning to the Golden Years of Radio.
The plot:
The Director of the gallery has been missing for several months. The Director's daughter approaches Nick Charles, recently retired, to help find her father. Nick balks at the opportunity to be a detective again. Suspect after suspect begin contacting Nick asking questions and offering advice. His wife, his son, his wife's "friend", a mobster. The list keeps growing but gets shorter as the suspect are "bumped" off. Who is really involved? Everyone Nick talks to seems to have a motive. With his companions, Nora, his wife and Asta, the dog, Nick solves the mystery in a room full of suspects.
Each person in the audience will receive a "Who-Dun-It" quiz. Listen to the actors carefully, the clues are there. You only have to guess "WHO" and "WHY". Get correct answers and win a "fantastic" gift!
Today's performance will highlight the talents of our multi-gifted actors as they perform numerous characters throughout the radio show. We will re-create the show as performed on the radio on June 8, 1936, there will be no fancy backdrops, scene changes, black outs, or props for the actors, who will be dressed in apparel typical of the 1930s.
Sit back, relax, laugh and enjoy this production!
There will be a 15-minute Intermission.