Adult Classes
Kid Classes
Events
Exhibits
December 2022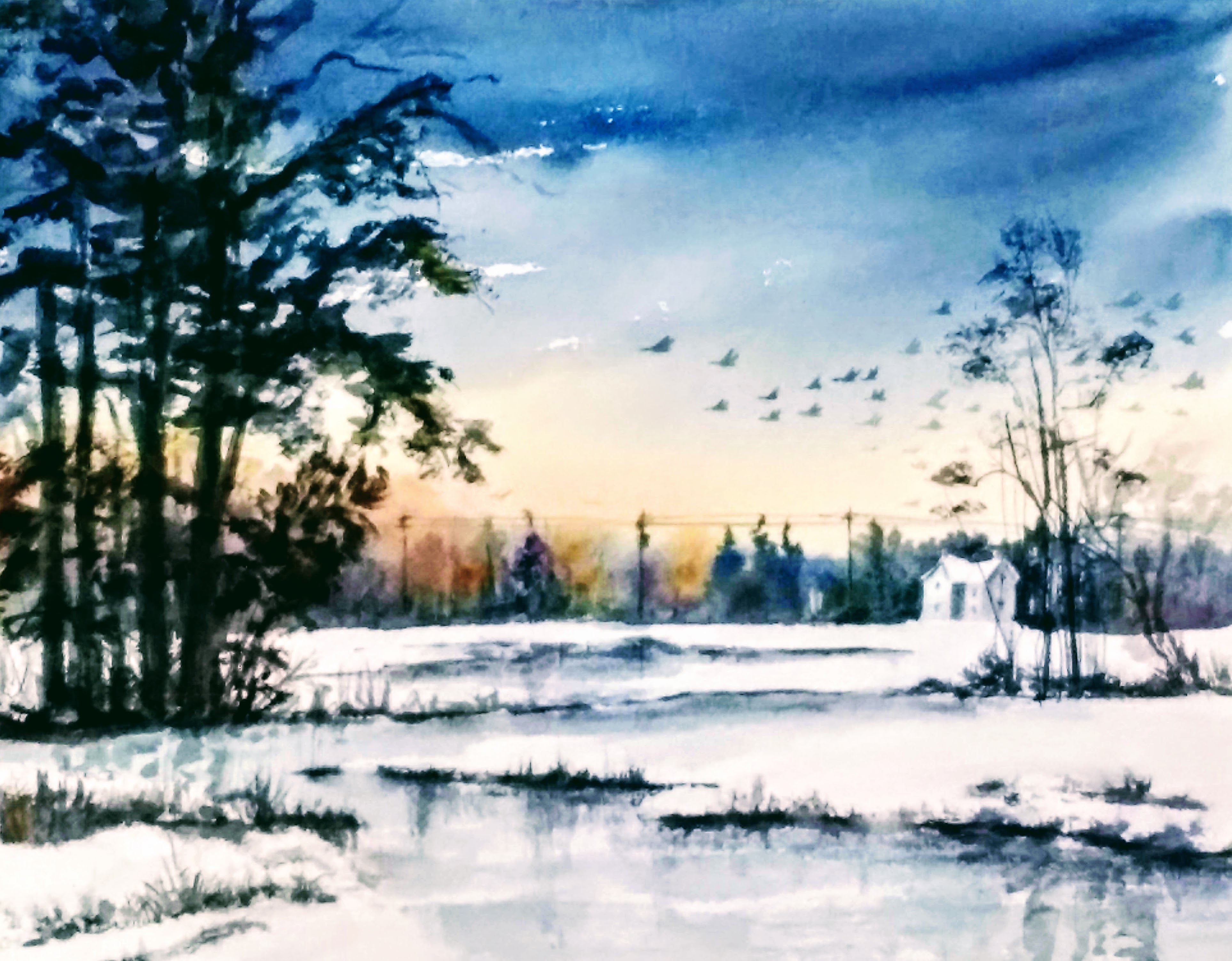 Cost: $95 members, $119 non-members.
Mon- Tues-Wed 10AM to 3PM.
Please register by 12/03/2022!
December 5, 6, 7.
Winter Marshes
Winter marshes. We'll explore winter landscapes by building your painting with graduated tonal values and mixing colors on the page. We will be using basic techniques to blend colors along the way to making a beautiful painting. Composition, the importance of values, perspective, and the long shadows thrown by the sun passing far to our south come into play. Maybe add a wreath, a cardinal or a rabbit – you can't go wrong with the holiday season in the air. Every student will be given individual instruction on the techniques needed to progress in their watercolor experience, creating with freedom. Lender kits are available at a small charge. They include everything needed including watercolor paper
New Students: new students may register at any time.
Please contact Gerilyn Gaskill if you have questions about the class: email: hggask@comcast.net
To register: click here
January 2023
February 2023
March 2023
April 2023
May 2023
June 2023
April 2024
October 2024
+ Export Events