Make or bowl, make a difference.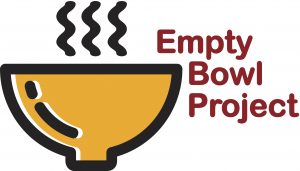 Help us fight hunger!
The Empty Bowl Project is a unique opportunity to fight hunger locally and benefit the Diakonia food bank and the programs of the Art League of Ocean City! Here's how you can help: join us to create a bowl for a $30 members/$38 non-members donation as part of the Empty Bowl Project and create your own unique bowl. (Please allow 4-6 weeks for bowls to be fired and ready for pickup.)
Sessions with Instructor Sarah Halcott:
Saturday, April 29, 2023 1:00 PM – 2:00 PM
Saturday, May 20, 2023 2:30 PM – 3:30 PM
Saturday, June 10, 2023 1:00 PM – 2:00 PM
Registration is required for each session by registering online or calling the Arts Center at 410-524-9433.  Space is limited so register early. Children under six must be accompanied by an adult.