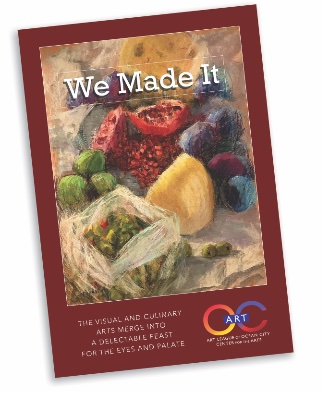 We've cooked up something delicious for holiday gifting
"We Made It" is 132 glorious pages of original art, cherished family recipes, and stories from the artists who shared them.
It's a book where the visual and culinary arts merge into a delectable feast for the eyes and palate. And we're selling these as a fundraiser for the Art League for $29.95.
Our beautiful new book is professionally printed with full color pages and a glossy
cover. You'll discover unique recipes handed
down from generations and the sweet family stories behind them. The 60 artists also shared a piece of their beautiful original art, and shared what inspired them to create it.
AVAILABLE IN OUR GIFT SHOP, BY CALLING 410-524-9433