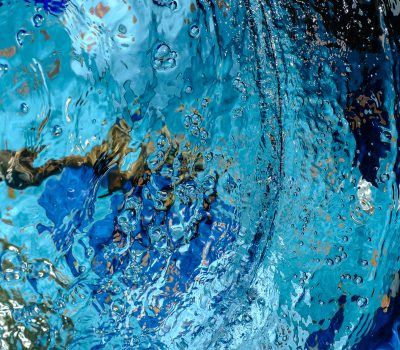 Artist's Statement
"It's not what you see, but how you see it."
During my first career as an advertising executive, my job had been to tell a compelling story with words and images. During my second career as a photojournalist for national yachting magazines, I learned to tell stories with my written word along with eight to twelve images.  But now as a fine art photographer I am learning to tell a story with just one image.
My first step is to find an arresting and captivating subject.  Oftentimes, my subjects are a mystery that hopefully stir one's imagination.  My photograph, "Concentricity," for example, is a shot of the water fountain in the U.S. Botanic Garden in Washington D.C.  "Broken Dream" is a smashed school bus windshield in Old Car City, outside of Atlanta, Georgia. By paying attention to light, shadow, tone and color, I strive to create an image that provokes an emotional mystery where the viewer happily lingers, trying to solve the mystery.
My less abstract work also starts with a captivating subject or location.  In fact, one of my favorite quotes is by famed National Geographic photographer, Jim Richardson, who, when asked by an aspiring photographer to critique his work replied,  "If you want to be a better photographer, you've got to stand in more interesting places."  So during my travels I look for special landscapes, cityscapes or architecture and then spend time trying to create a compelling, unique composition.   Finally, I decide when the light will be most dramatic, paying attention to the quality and direction of light, its shadows, tone and color. This often means having to return at a different time or day. With these representational subjects my goal is to create a desire by the viewer to be transported to that scene and to see it uniquely like I have.
Artist's Biography
After 25 years of running his advertising agency in Annapolis, New York and Europe, George started a new career as a photojournalist for the yachting industry, traveling the world on magazine assignments. Over 100 of his feature stories have been published in national publications, many of which have won magazine awards of excellence.
Today his focus is on his fine art photography. His photographs have been juried into exhibits by The Maryland Federation of Art, Chestertown River Arts, Kent Island Federation of Art, The Rehoboth Art League, The Art League of Ocean City, Oxford Fine Arts and the St. Michaels Art League. In 2021 he was selected by the Talbot County Arts Council as one of the featured artists to represent the "We Are Talbot Arts" campaign.
George resides in St. Michaels, Maryland and is a volunteer photographer for the Chesapeake Bay Maritime Museum.