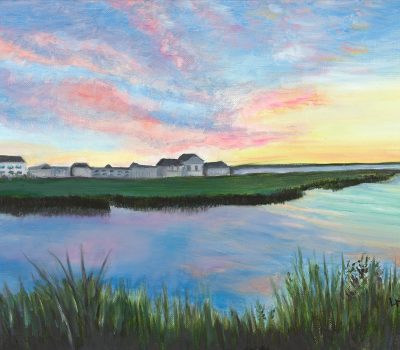 I am a graduate of MICA, with a BFA in Interior Design.
I just started painting again three years ago after many years away from it.
Working mainly in Acrylic and Oil, I enjoy painting beach scenes and beautiful skies, and I am inspired by the beautiful beaches, sunrises and sunsets here in OC, as well as in Charleston, SC.
I live in OC all summer, but my home is in Catonsville, MD. My husband and I plan to move to Charleston, SC in the next couple of years.