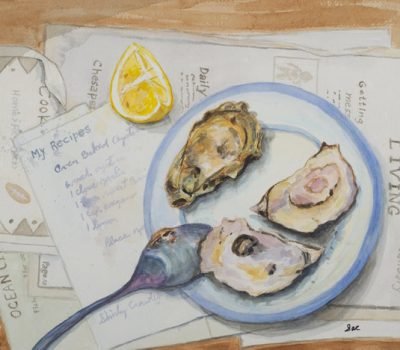 Shirley Crawley has been creating art through various media since her teens. Throughout the years her experiences have varied. From 2009 to 2014 she studied Chinese Brush Watercolor with the late Helene Sze McCarthy, a noted artist and teacher of Chinese painting. For Shirley this entire learning experience, was enriching in both artistic and personal ways. It inspired her to take that bucket list trip to China and Tibet.
In 2014, Shirley completed a 35-year career in computers and its range of business involvement. She finally had the time to advance her interests and experiences in painting, gardening, outdoor adventures and travel. She believes that her artwork has been influenced by her travels to all seven continents.
Shirley's current works are painted in the medium of watercolor. In doing so she also experiments with various watercolor techniques and mixed media. Her subject matter comes from a variety of sources. It may be from her creative imagination, live flowers, a still life, or photographs from travel adventures.
Shirley thoroughly enjoys learning and advancing her skills in art. She attends classes, workshops, and participates in peer coaching and critiquing. She especially enjoys the experiences and friendships gained by working along side local artists. Shirley hopes that her original artwork, prints, and note cards bring joy to those who purchase them.
"For me, art allows my mind and spirit to soar. I feel art brings people together. I continually find inspiration in the colors of nature, the camaraderie of my fellow artists, and painting the world around me."