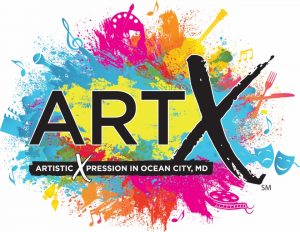 By Morgan Pilz
FINALLY … after everything that has happened this year and several events canceling or on the brink, the 3rd Annual ArtX Artistic Expression Festival survived amid concerns of the virus. The annual event will take place in its usual stomping grounds at Northside Park on 125th Street.
There will be some changes of course! The vendors and other activities will be spread out throughout the entirety of the park in compliance with the rules. And, per Maryland State orders, you will need to wear a mask while walking around the festival (though if you find a bench or picnic table, you CAN take it off when sitting).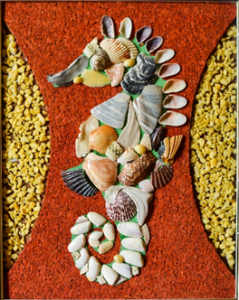 But if you have never been to ArtX, I am more than happy to tell you how awesome it is.
ArtX, short for "Artistic Expression," replaced the former Arts Alive, which was retired after 17 years in 2018. The new art festival was designed in part by the Ocean City Special Events Department and the Art League's very own Rina Thaler.
You can visit this year with 50-60 vendors and enjoy live music all throughout the park. And we can't forget about the art!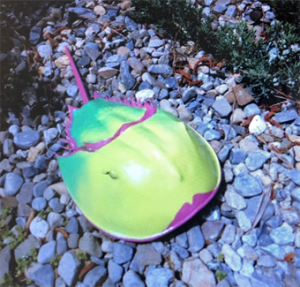 There will be art lessons and workshops available both days, including painting a horseshoe crab shell, making shell mosaics, and painting flowers or beach scenes. All of these workshops are available for $20 and taught by professional Art League instructors.
I've bought some of my favorite jewelry at this festival! I also loved the chalk drawing contest they had last year, all done by kids and so cute!! I really hope they can do that again this year but mostly I'm just happy to have the ArtX not canceled.
There will be food trucks and a vendor offering alcoholic beverages, plus other tempting vendors as well.
What I love the most about this festival is that it takes place outside at Northside Park, an open bayfront green space right in Ocean City that's so gorgeous with its trees, pond and pier. It's such a nice walking space, and what's more, it's very dog friendly. That's right … this festival allows you to bring your favorite four-legged friends with you!
ArtX will happen Saturday from 12-8 p.m. and Sunday from 9 a.m. to 3 p.m.
Do NOT miss this festival if you can come; there's so much to do. I hope I see a bunch of you there!