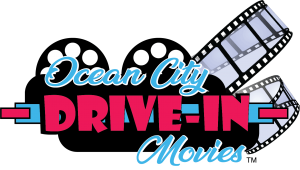 By Morgan Pilz
Remember how before everything went to quarantine and we were enjoying the Ocean City Art League's fourth annual OC Film Festival? Yeah, me too, so you better believe I am so excited that the league is going to be holding its first drive-in movie night next Tuesday, June 16! And they're bringing back the biggest movie ever made with a local connection – The Biggest Little Farm — that packed them in at the 2019 OC Film Festival. Support your local filmmakers and SDHS grads – John Chester and Erica Messer!
As a child, I never really went to the movies as much as I would have liked to; homework and school events (theater ate up most of my time, really) just got in the way. So as an "adult" I love that whenever there's a movie I want to see I could just up and go watch it, either with friends or by myself, it didn't matter.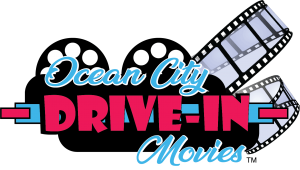 But of course, everything changed when the coronavirus attacked. 
Now, as a young Millennial, I can say with confidence that I have never actually experienced a genuine drive in movie experience. They just weren't there. So I cannot wait to try and watch some of these films from the comfort of my car without the risk of some jerks loudly talking in front of or behind me, taking the risk of sitting behind someone WAY taller than me who blocks my view, or having to maneuver my way to my seat.  
Knowing that the town and the league is working hard to create a movie night for us is so incredible; I know from personal experience working with the Special Events Department that pulling this off like they have had not been easy. 
I saw some of the films they are going to show on Tuesday during the original film festival, so I can tell you it's worth coming out, buying some popcorn and junk food and just immersing yourself in these films.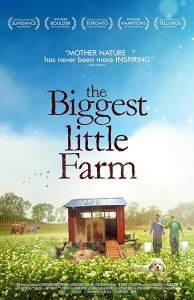 In addition to the feature-length Biggest Little Farm, there will be six short films shown next week, and none of them are longer than 20 minutes. The best part is it's FREE! I'm pretty sure original drive in movie theaters charged people for watching movies from their car, so the fact that the town and the league is offering movies for no charge is amazing! 
The event is from 8-10 p.m. at the convention center on 40th Street, so the afternoon before it begins, grab some popcorn, buy movie theater quality snacks and bring a cooler full of drinks (be smart; no alcohol when driving!) and come down for a great time.
One more thing; the Worcester County Health Department wants to make it extremely clear that groups larger than 10 are still not allowed, so please remain in your cars for the duration of the event. Friends should try to coordinate parking their cars near each other so they can still talk to each other. Do not try to watch the movies from beach or lawn chairs; it has to be from your cars or trucks. 
Thank you everyone, and I hope to see you there on Tuesday!