February Exhibits
February 1, 2017 @ 9:00 am

-

February 26, 2017 @ 4:00 pm
Event Navigation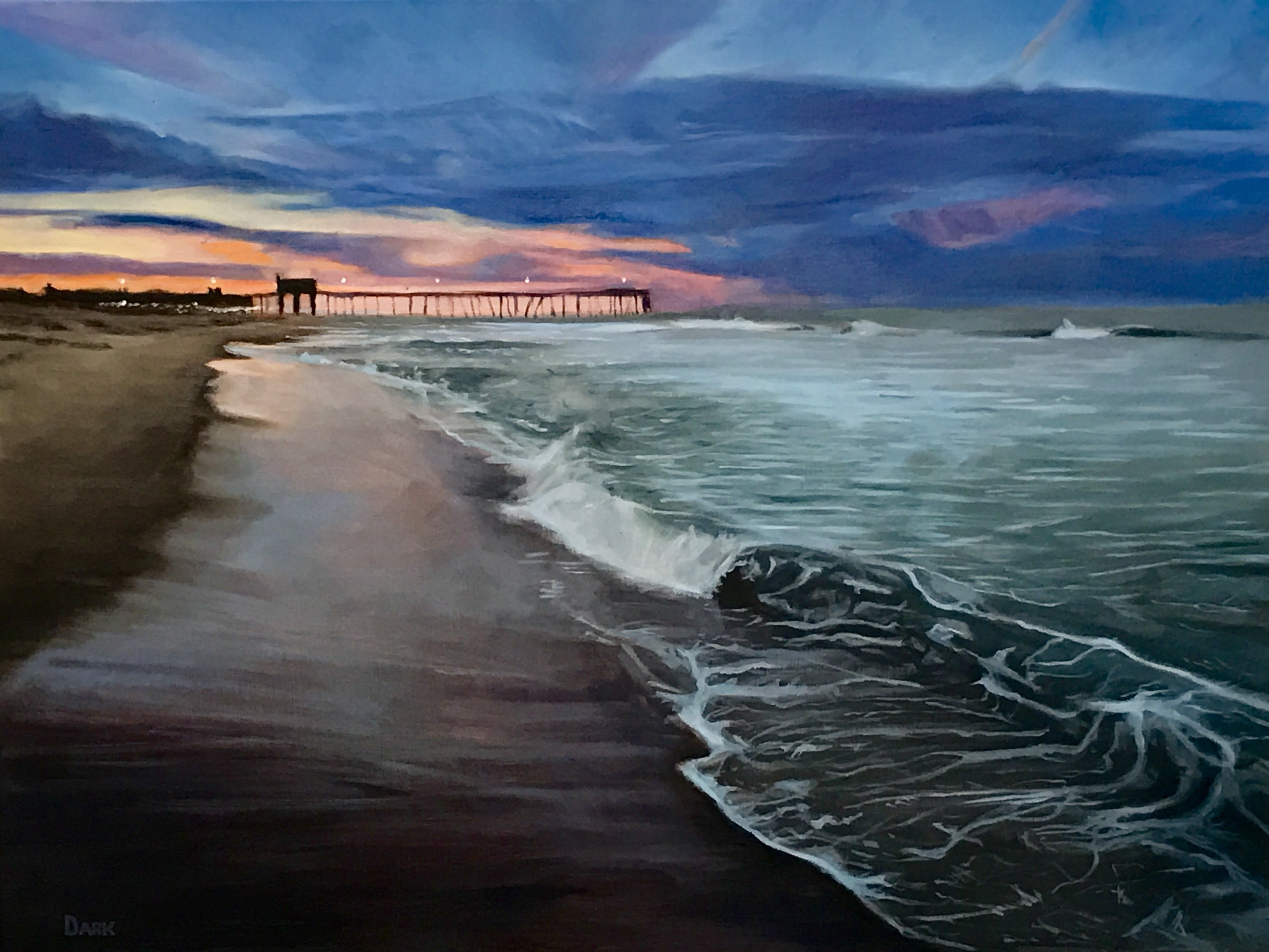 Featured in the Thaler Gallery:
"Home", group show featuring members of the Art League and local artists. All media, 2D and 3D. Exhibit judge: Leslie Belloso.
Featured in the Galleria:
T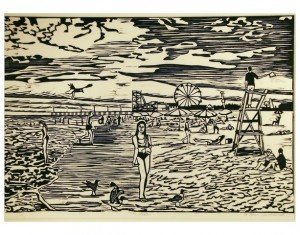 he Artists' Gallery of Ellicott City MD, featuring approximately 35 artists working in various media: pastel, colored pencil, acrylic, oils, watercolor, graphite , mixed media, traditional and digital photography, stained glass, clay and wood art.
The Artists' Gallery was formally brought to fruition on June 1, 1995. After a 20 year relationship with the American City Building in Columbia MD, the decision was made in 2015 that it was time to relocate the Gallery to a more vibrant, art-oriented destination.
In 2016, the Artists' Gallery entered into a lease agreement with the Taylor's Collective in Ellicott City MD. The gallery moved into the space in October, 2016 and formally opened its doors in November, 2016.
In Studio E: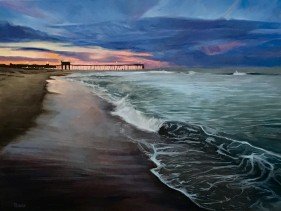 Reeves Dark is a representational artist working with mostly oils. Dark was raised in Ocean City, Maryland and is currently a junior at Salisbury University working towards his BFA for graphic design. He has been accepted into multiple juried exhibitions along with receiving honorable mention for his painting "Forces". Dark gains his inspiration from experiences he has had while surfing in his hometown and the natural/ manmade beauty it provides. He currently paints and works as a graphic designer in Ocean City.
In the Spotlight Gallery: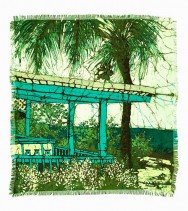 Betsy Hall Harrison was born in Baltimore, MD in 1954. Her art training began in early grade school with Saturdays spent at The Maryland Institute of Art. Private art lessons followed, and continued through high school. Upon graduation in 1972, Betsy traveled to Mexico to study native arts and crafts. She enrolled at The Instituto Allende in San Miguel de Allende, Guanajuato, Mexico. After the first semester there, she received a student scholarship in ceramics, and stayed nearly four years studying all types of fine art, Mexican history, and Spanish. It was in Mexico she first learned the art of Batik from a local master. After leaving Mexico, she moved to Boise, ID to continue her art training. She graduated with honors in 1977 from Boise State University, earning a BFA in art with a metalsmith emphasis. After one year of graduate work in Boise, she returned to MD, where she was employed at a custom frame and art supply shop and taught art to 7th and 8th grade students in Baltimore. In 1980, Betsy moved permanently to Ocean City where she has her own studio and concentrates in Batik on silk. She also does watercolor house portraits by commission. Betsy is a former vice-president and board member of the Art League of OC, and offers workshops and lessons in Batik. She is also a member of the Worcester County Arts Council. Her work may be seen in several galleries on the Eastern shore, at Playa Oeste Gallery in Rincon, Puerto Rico, at local art exhibits, or by special appointment at her studio in Berlin, MD.
In the Artisan Showcase: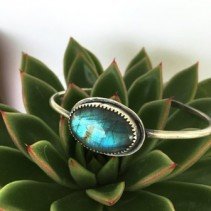 Rae Smith, local artisan. After obtaining a degree in Fine Arts she has returned to her hometown to pursue her lifelong dream of becoming a Metalsmith and created Honeysuckle Silver. She creates one of a kind jewelry that incorporates sterling silver and copper and is inspired by rustic textures with natural influences.