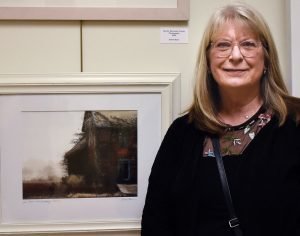 Suddenly, we are "artists in residence" We're stuck indoors. We're getting bored. We've binged too much Netflix, eaten all the snacks. We can't find toilet paper or eggs. We're worried that little cough may be The Big One. It's enough to make you want to crawl back into bed and pull up the covers – if only we could sleep.
Time to turn off cable news and the latest Coronavirus statistics! Time to fight back and keep our spirits high and our sanity in check! Let's do something we can lose ourselves in. Something we can hyper-focus on. Something that puts color and fun in our hands. It's time for a full-fledged, we-can-win-this-war Art Attack!
You know. That art we always said we'd do when we had the time? Well, we now have the time.
We can't welcome you into the Arts Center for a class right now, but we can still launch our Art Attack through the air waves. The Art League is more than a building anyway. The Art League is artists and members and staff and boards and donors and volunteers. And we're going to keep this thing going, beginning today with our "Weekly Wednesday Blog" written by an Art League staff member. That's me today. I get to start.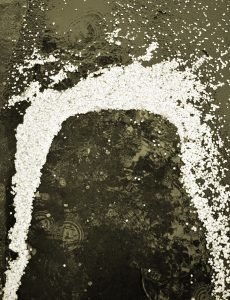 No kidding, being homebound is tough for me. As artists, we are all visual people, and one of the hardest things about being stuck inside is the lack of variety of things to see, at least for a photographer like me. So I think I need a project. (Am I the only one who works better when I have a defined project or deadline? That's why I love the monthly art shows at the Arts Center – deadlines!)
I challenge you all to participate in a group photography project – "Art Attack: A Day in the Life of the Coronavirus." While you're stuck at home, I challenge you to find great photos within the walls of your house or out in your yard, showing whatever is around you and catches your eye. A beautiful vase of yellow daffodils on the kitchen table. A child curled up with a dog and a good book. A painting in progress in the studio. Making homemade bread. A brother ranting at the TV!
Want to join the Art Attack? Post your photos in the comment section of this Facebook post by Sunday, March 29. I'll jury the best of your images, and we'll repost them in a slideshow on Tuesday, March 31. How much fun is that?
As inspiration (hopefully), I've posted a couple of photos I took on this rainy dreary Wednesday. Picking up a camera got my day off to a great start!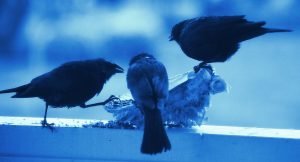 Meanwhile, be inspired by our daily social media posts and e-mails. In addition to this Weekly Wednesday Blog, enjoy Artist-of-the-Week Mondays, Look-What-I-Made Tuesdays, Throwback Thursdays, Kreative Kids Fridays, Gallery Saturdays, and Studio Tour Sundays.