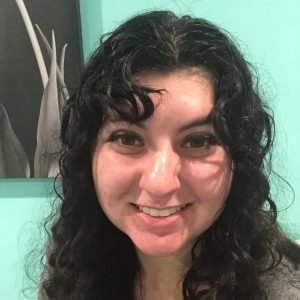 By Morgan Pilz
As someone who tends to thrive on social interactions with others and being inspired by other people, it feels like cabin fever is creeping in faster and faster every day.
However, that does not have to be the case. Art is such a wonderful escape from the stresses of the world, and just because we're all supposed to stay indoors (or at the very least, away from others) does not mean we can't still be creative.
There's inspiration all around us, even if it doesn't seem like that originally. Your kitchen can become your studio. Think of all the lighting and different angles you could practice when painting or drawing. Or, you could use your phone cameras!
I love trying out the different settings and features on my camera to make a space look brighter, livelier and just that much more interesting. Use the portrait setting to make a dynamic look between the table setting and the background around it. Take a picture of your favorite photo next to something (or someone) that's either been inspired by it or was the inspiration for it!
As an amateur painter myself, I have been practicing my background styles before I even think of adding a main piece … I'm currently obsessed with galaxy backgrounds. It just looks so … cosmic, you know?
Since we cannot really use other people as inspiration right now if they aren't immediately quarantined with us, I'm going to offer some advice that my grandmother, who is quite the painter herself, told me.
"If you see something interesting that you would like to paint, take a picture of it for later." I know I'm not the only one who takes pictures of pretty sunsets, the ocean or other amazing things … or at least I did before everything closed. Look through your photos and see if there's anything that's interesting you'd want to draw or paint.
Worse case scenario, you clean out some of the old photos taking up data on your photo. Otherwise, you might have some beautiful flowers, a duck swimming in a pond, a building that looks so cool, and so on.
The best part is there is no right or wrong answer for art. Everyone sees a scene differently, so its up to you to portray that concept.
Sure, things are quiet now, but we can still remain creative and avoid the boredom that comes from staying indoors all day. Have fun … COVID-19 won't take away our creativity or what we choose to do with the free time it's allotted us.
Stay safe, and definitely wash your hands after you complete your latest masterpiece.