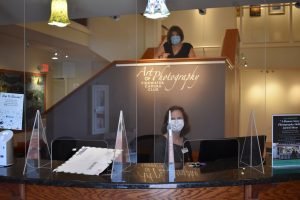 Written by Morgan Pilz
It's finally happened! After been closed after what feels like half a year (but apparently was just about than three months), the Art League of Ocean City is open and holding in person classes again!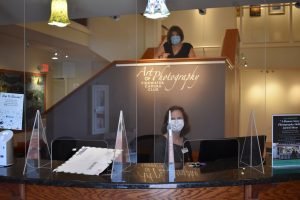 Covid-19 has stolen a lot of activities away from us since it first took hold of the United States around late February/early March. However, it seems we can finally start working toward normalcy, which for me means getting artsy!
Now, it's not entirely normal yet; I've spoken to Executive Director Rina Thaler about what changes we can expect for the gallery and they're pretty on par with what the rest of Maryland has been doing.
For starters, limited capacity. In person courses are resuming, but they will be reduced to nine people per class, and you will still be required to wear a mask. Hopefully things will change by the end of the month but, hey, it's progress.
The Art League of Ocean City has also done a ton of upgrading as far as keeping things with the regulations set by the governor. There are plexi-glass dividers to ensure social distancing and all of the tables are separated and will only have one person per table.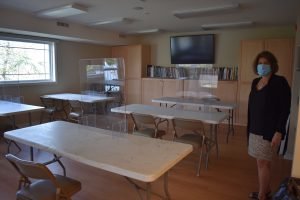 If you're still reluctant to go outside, and hey, as someone who is immunocompromised myself, I get it, don't worry. The organization is still holding virtual events that are just as much fun as the in-person ones.
Still, I know I cannot wait to start taking up watercolor and drawing classes again. I hadn't had the chance to do so before Miss 'Rona made her unwanted appearance, so I really am looking forward to do.
Above all, just come to the gallery to see some of the incredible works that were made during this pandemic. Wood, paintings, glasswork, silk, sketches … they're all here. Art never stopped just because the world did.
Also, don't forget to leave a tip for the league; they've done a great job offering those online courses for our children and ourselves to keep entertained when everyone was cooped up inside.
Alright then, hopefully I'll see some of you at these classes!