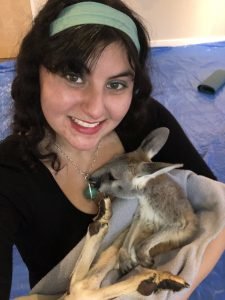 The day is finally here! It's officially the first day of the fourth annual Ocean City Film Festival and I am so excited for several reasons. 
I love movies, especially animation and comedies (plus the occasional horror);
I love the topic of conserving nature, which is one of the major themes for this year's festival; and

 

I love that I get to see the works of so many local, national and even international films right here in my own backyard for less than $100 for four days of films!
There are so many films to see, it can be hard to wrap your head around it. Personally, I cannot wait to see at least six different films, and I'll explain which ones and why. But first, I'm going to express my absolute love for the film festival having an entire section dedicated just to aquatic based films. 
Living a mere 100 yards away from the ocean, I personally feel a sense of duty to appreciate and protect our coastline and marine life from trash and other pollutants as well as just admiring its serene beauty. When I'm having a difficult day, nothing cheers me up (or at least calms me down) like a trip to the beach, where I can dig my toes in the sand and smell the salt in the air, listening to the gentle crashing of the waves. 
So, to have an entire hour of films dedicated just to the coasts of the world, discussing the importance of removing trash from our waters and celebrating marine life is incredible! I'm especially looking forward to "Plastic Ocean" by Sabrina Inderbitzi and "Crisis on the Half Shell: Chesapeake Bay" by Michael Watts. One is just an overall look into how severe pollution is around the world, and the other is extremely close to home. I'd definitely encourage anyone interested in aquatic conservation to check out these two films, but please feel free to check them all out!
The first round to see the aquatic films can be seen today at the Fox Gold Coast Theater on 115th Street tonight at 8 p.m. In case you miss that time though, you can still see the aquatic films on Saturday at the Flagship Cinemas in West Ocean City starting at noon. 
I'm also looking forward to a feature film created by a resident of Worcester County about a local man and his history regarding the Eastern Shore called "Reggie's Forest" by Dave Messick. This film shares the story about Reggie Mariner, who has created a woodland village merely miles away from Ocean City and Berlin. It shares the history of Mariner and his family; the beauty of nature and it was directed by a man I have personally met so of course I have to check it out!