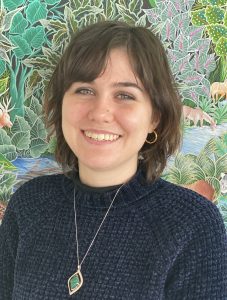 Written by Rachel Weppner
Ten weeks ago, I started an internship at the Art League of Ocean City. Now, I am an employee and I love it. I grew up here, down the street and around the corner from the Ocean City Center for the Arts. I recently moved back to the area from the city, and was desperately looking for a way to spend my extra time that involved any type of art. Even more desperately, I was looking for a fresh start. I had never had an office job or any experience relating to nonprofits in the slightest. Before my interview, I had rehearsed over and over how I would explain why myself, a person who has only worked in kitchens, deserved an internship here. None of those thoughts actually made it to the interview, but despite how nervous I was, the Art League's executive director, Rina Thaler, welcomed me with open arms. Thank God, she took me in, because at that time I had no idea the importance of this institution.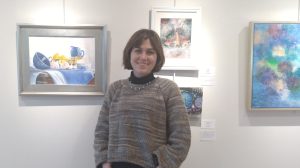 Throughout my time here, I've been greeted by so many pleasant and exciting surprises. There is so much that goes on at the Ocean City Center for the Arts alone. I still don't fully realize it all. The massive presence of art in Ocean City and its surrounding communities is widely underrecognized, especially by tourists. I'm definitely guilty of this. What I always thought was, to be fully immersed in a creative and artistic environment, I had to be in a city. At the Art League, I found exactly what I was searching for. But something I never thought about was how healing an artistic community in my hometown could be. To show your art in a gallery in Ocean City, you don't need some kind of connection to an inner circle or subscribe to any extracurricular societal expectations. All you need is a piece of your artwork or even just an idea, and to reach out, of course.
Even though I haven't been working here very long, I have already had the opportunity to observe the precious relationships for which the Arts Center is responsible. Groups of friends you would think have known each other for years come in to take art classes together. Some of these groups have actually known each other for years, thanks to their shared interest. In certain classes, I've seen the same group assembling over and over to socialize, laugh together, and, most importantly, make art together. When I got the opportunity to take a pottery class, I even ended up in a classroom with someone I hadn't seen since childhood. I'm continuously amazed at all of the connections to be made at the Arts Center that you may not expect.
My biggest takeaway from this internship is how valuable having accessible arts programming is, in smaller communities and everywhere else. It is certainly something I have been taking for granted. The Art League seems to me like it's hidden in plain sight, and the more people who get exposed to everything it has to offer, the better. Ocean City has such a potential to become a community that is even more enmeshed with the arts than it already is. With the overflowing supply of entertainment venues and natural beauty, it could only take a few determined and creative minds to set it in motion.